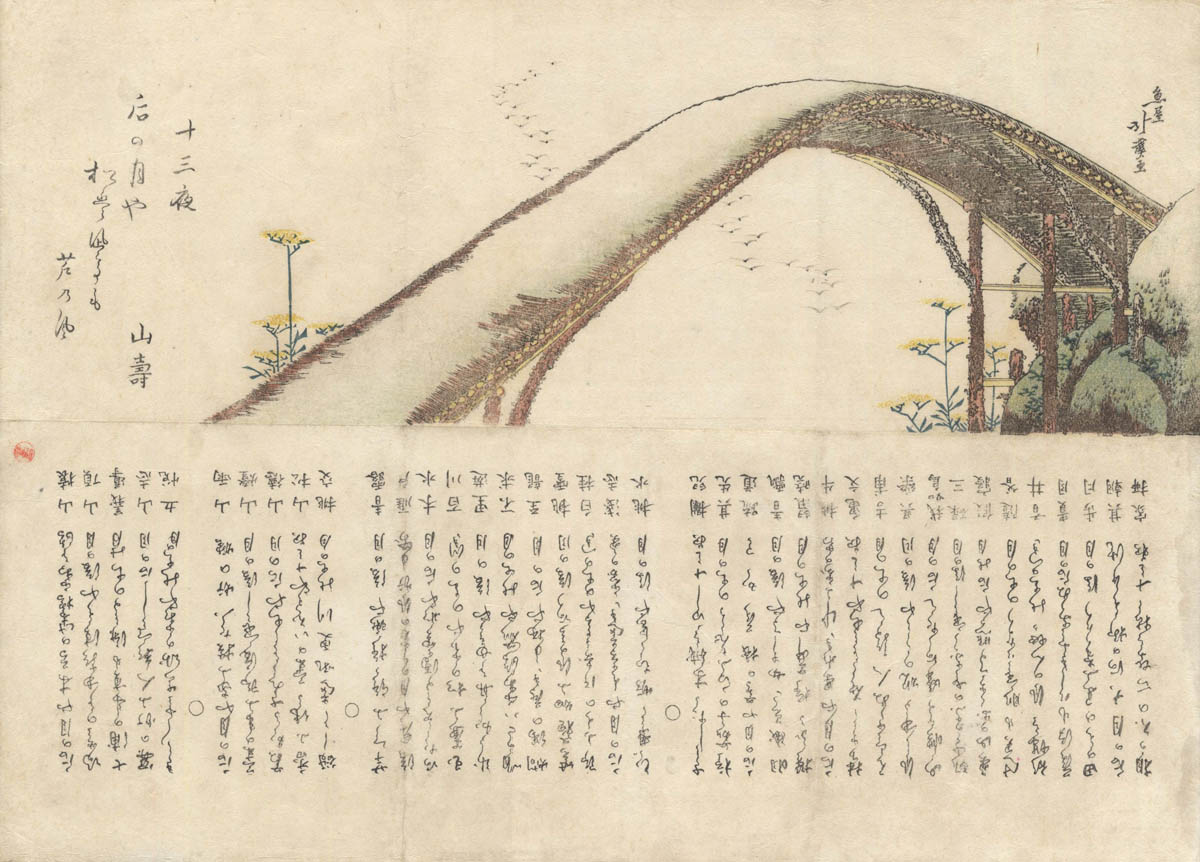 HOKKEI (1780-1850). A bridge in the country. (Sold)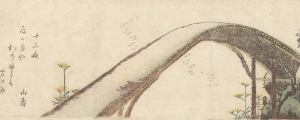 Artist:
Totoya Hokkei (1780-1850)
Subject:
A bridge in the country. In the sky a group of birds in flight.
Description:
A large surimono from the Hokkei early period signed with a rarely used full signature.
Signature:
Totoya Hokkei ga.
Publisher:
Privately published.
Size:
Large surimono complete with the poems part, Ō-bōsho-ban 37,5x52 cm.
Medium:
Woodblock color print.
Remarks:
Collector seals of Samuel Tuke (1855-1938). Tuke was a member of the Japan Society of London. In 1907 he sold many prints to the British Museum. Other 790 lots were sold by Sotheby's in 1911.
Conditions:
Very good impression, colour and conditions.