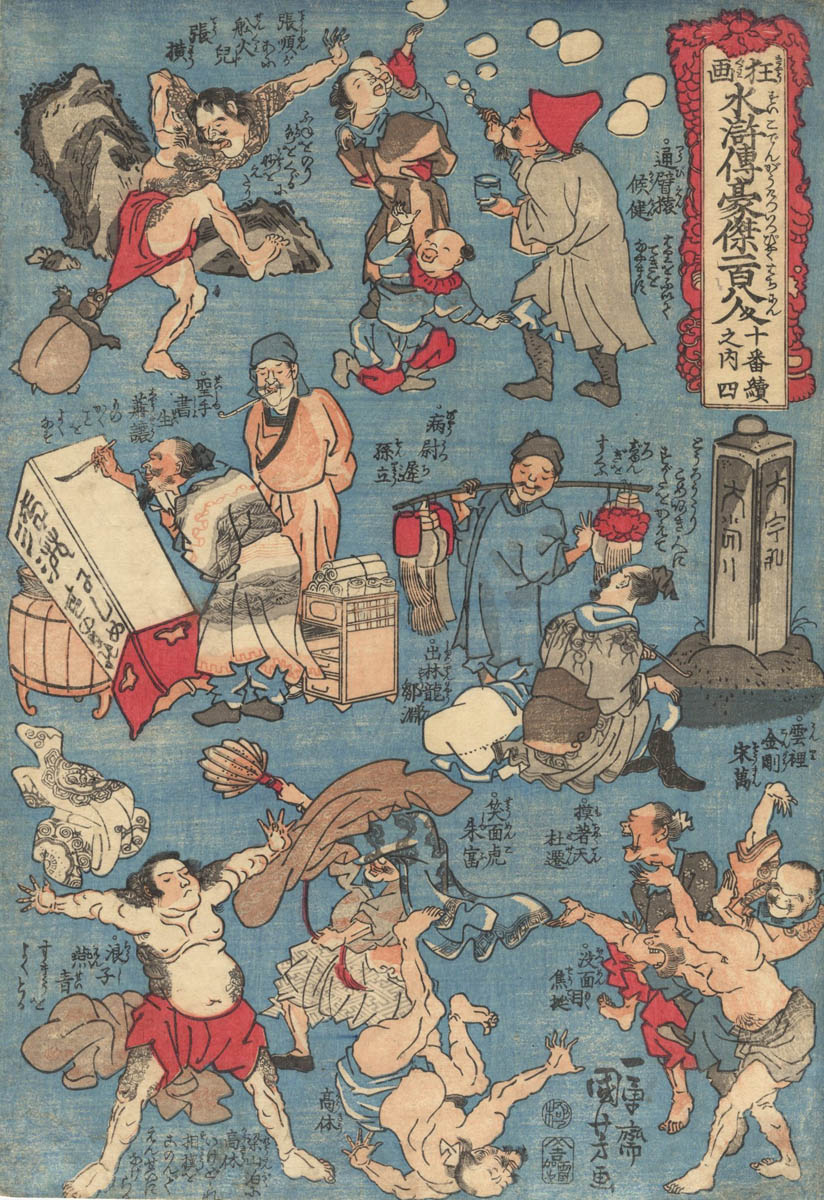 KUNIYOSHI (1797-1861). Comical Suikoden n.4. (Sold)
Artist:
Utagawa Kuniyoshi (1797-1861)
Subject:
A group of comical figures associated to the heroes of Suikoden.
Title:
Jūmaitsuzuki no yon (Sheet 4 of 10)
Series:
Kyōga Suikoden gōketsu hyakuhachinin (Comical Pictures of the One Hundred Eight Valiant Heroes of the Shuihuzhuan)
Signature:
Ichiyusai Kuniyoshi ga.
Publisher:
Yorozuya Kichibei
Size:
Oban tate-e, 36,6x25,5 cm
Medium:
Woodblock color print.
Remarks:
Another impression is in the collection of the Museum of Fine Arts Boston.
Conditions:
Very good impression, colour and conditions.