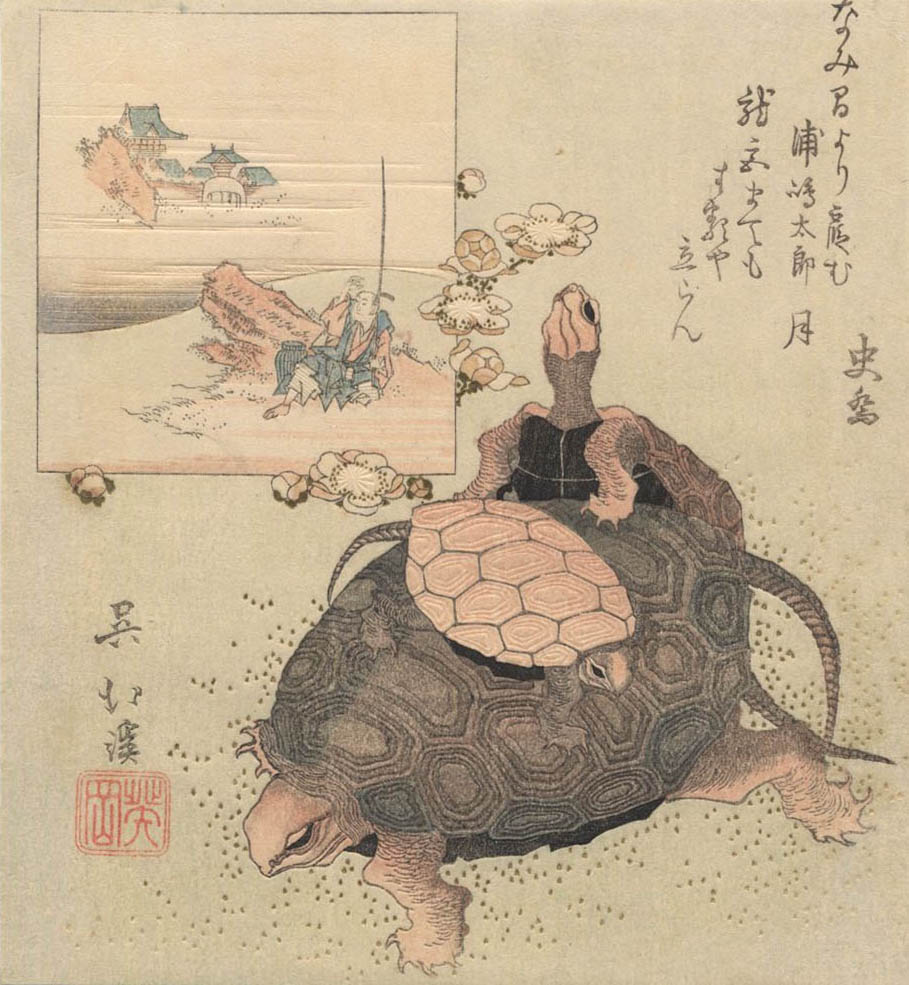 HOKKEI (1780-1850). Three turtles. (Sold)
Artist:
Totoya Hokkei (1780-1850)
Subject:
Three turtles. In the inset the fisherman Urashimatarō and the palace of the Dragon King.
Signature:
Go Hokkei. Artist seal Aoigaoka.
Publisher:
Privately published on commission of the poet Kōjuken Shikyō.
Size:
Surimono shikishiban, 18x16,6 cm.
Medium:
Woodblock color print with metallic pigments and blind printing.
Literature:
Another impression is illustrated and described in detail in Matthi Forrer. Surimono in the Rijksmuseum. Amsterdam. Leiden 2013, n. 331.
Conditions:
Fine impression, trimmed outside the printed area, fine colour and conditions.