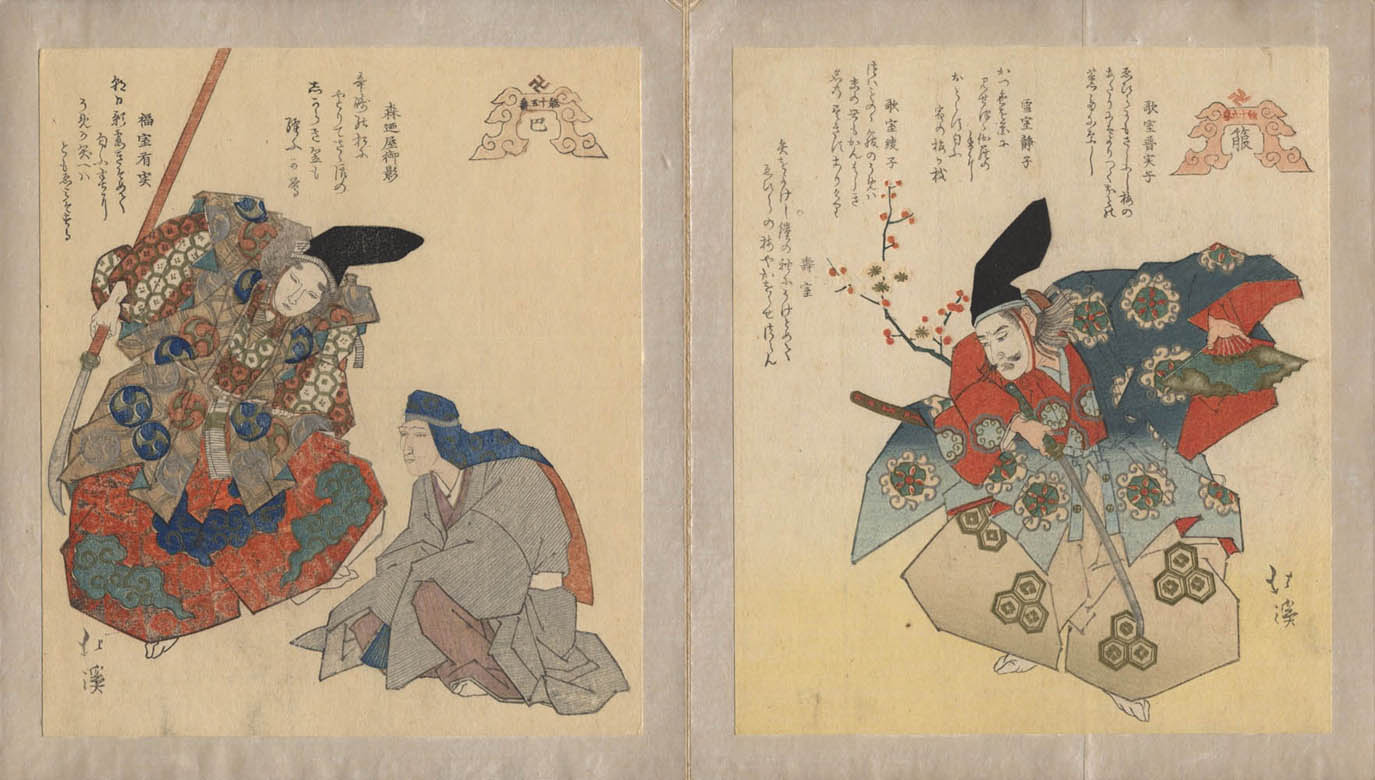 HOKKEI (1780-1850). Noh Jūgoban. (Sold)
Artist:
Totoya Hokkei(1780-1850)
Description:
An album with the complete series of fifteen surimono "Noh Jūgoban" (Fifteen Noh plays).
Signature:
All prints are signed Hokkei.
Publisher:
Privately published by the Manji poet circle. The inverted swastika symbol of the poet group is in the title cartouche.
Size:
Surimono shikishiban.
Medium:
Woodblock color print with extensive use of metallic pigments.
Literature:
Three surimono from this series are illustrated in Roger Keyes. Surimono: Privately published Japanese Prints in the Spencer Museum of Art. Tokyo 1984, no. 71 and n. 72, and in Joan B. Mirviss. The Frank Lloyd Wright Collection of Surimono . New York 1995, n. 136.
Conditions:
Fine impression with metallic pigments, fine colour and conditions.