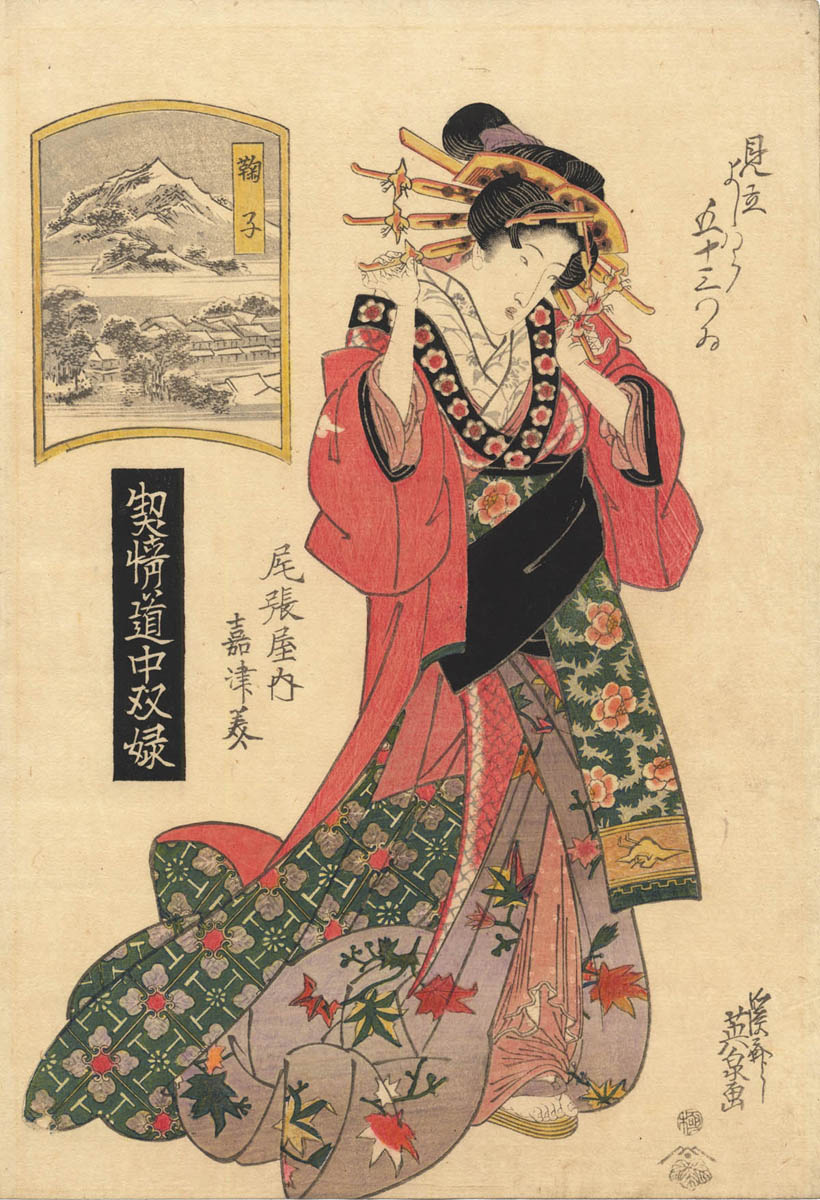 EISEN (1790-1848). Mariko. (Sold)
Artist:
Keisai Eisen (1790-1848)
Subject:
The courtesan Katsumi of Owariya and a view of Mariko.
Series:
Keisei Dōchū Sugoroku (A Tokaido board game of courtesans)
Signature:
Keisai Eisen ga.
Date:
1820 ca. Censor seal kiwame.
Publisher:
Tsutaya Kichizo
Size:
Ōban tate-e, cm 37x25,8
Medium:
Woodblock color print.
Literature:
Another impression is illustrated in Chiba City Museum of art, Keisai Eisen: Artist of the Floating World, Chiba 2012, n. 237
Conditions:
Very good impression, colours and conditions.