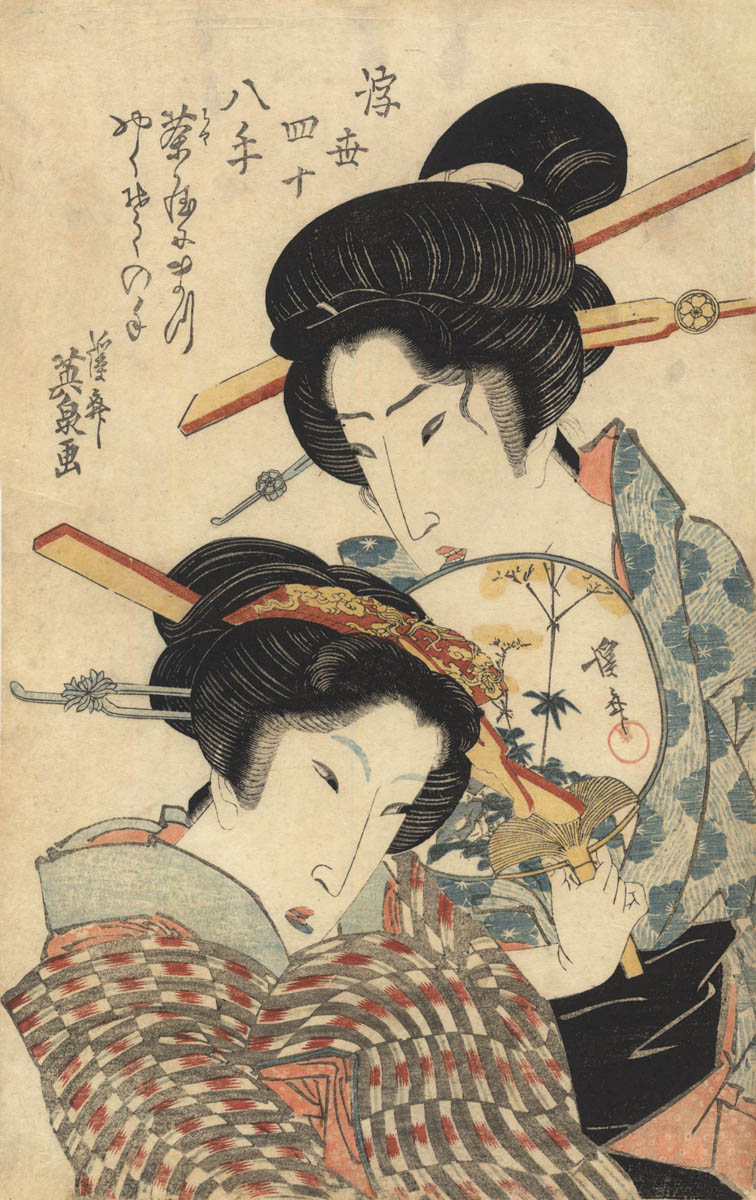 EISEN (1790-1848). Two courtesans. (Sold)
Artist:
Keisai Eisen (1790-1848)
Subject:
Two courtesans. One lady is holding a fan signed Keisai.
Series:
Ukiyo Shijūhatte (Forty-eight Habits in the Floating world)
Signature:
Keisai Eisen ga
Publisher:
Matsumura Tatsuemon
Size:
Ōban tate-e, cm 39,5x25
Medium:
Woodblock color print.
Literature:
Another impression is illustrated in Chiba City Museum of art, Keisai Eisen: Artist of the Floating World, Chiba 2012, n. 32.
Conditions:
Very good impression and colours. Minor repairs, good conditions.