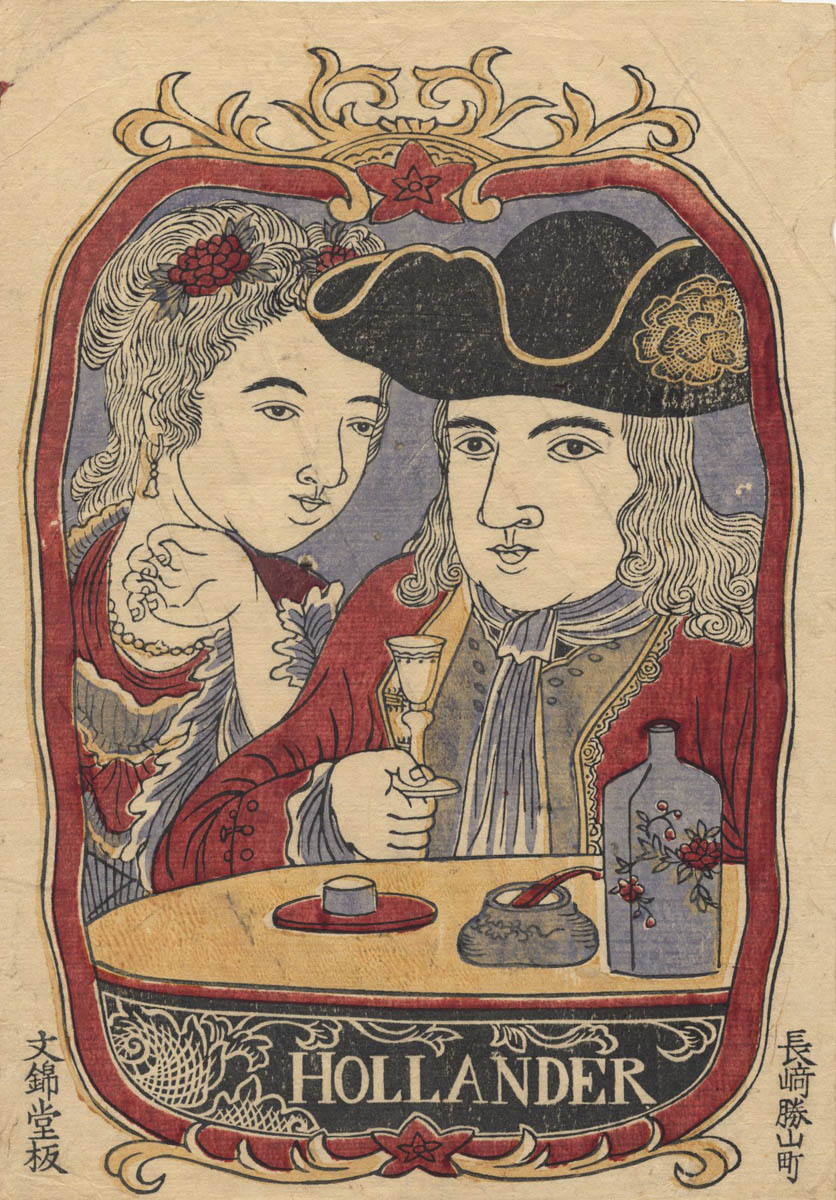 NAGASAKI SCHOOL. A Dutch couple. (Sold)
Artist:
Anonymous artist from the Nagasaki School.
Subject:
A Dutch couple, in front of a small table, portrayed inside a frame with the inscription "HOLLANDER".
Medium:
Woodblock print with colour printing by stencil (kappazuri-e)
Literature:
Another impression is illustrated in colour as frontispiece in N.H.N Mody, A Collection of Nagasaki Colour Prints and Paintings, Tokyo 1969.
Remarks:
A very rare print shown in the Mody's book as an important and classical example among the Nagasaki prints.
Conditions:
Very good impression and colour, some paper creasing typical of paper used in Nagasaki. Very good conditions.