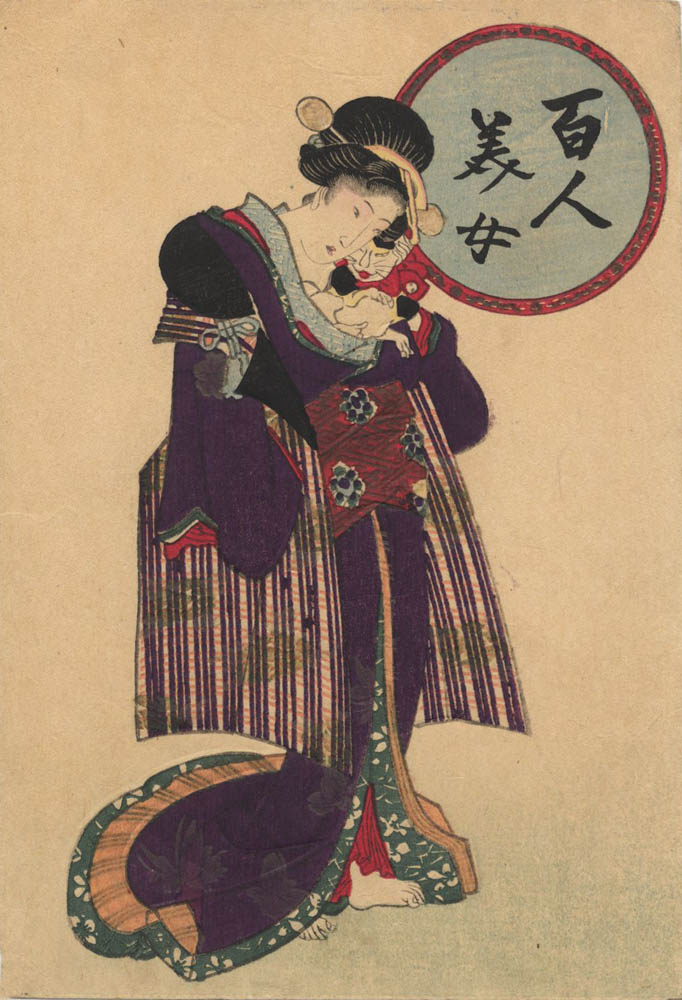 KUNISADA (1786–1865). Bijin with cat: (Sold)
Artist:
Utagawa Kunisada (1786-1865)
Subject:
A standing bijin holding a cat.
Series:
Hyakunin bijo (One hundred beauties)
Signature:
Unsigned as most prints in the series.
Size:
Koban, surimono style, 18,9x13 cm
Medium:
Woodblock color print with use of metallic pigments.
Literature:
For a discussion of this series of surimono see Chris Uhlenbeck, Commercially produced surimono in The Poetic Image. Leiden 1987, p.17-19.
Remarks:
The surimono is temporary on loan to the Japanmuseum SieboldHuis, Leiden, Holland for the exhibition "Neko. De kat in Japanse kunst" (Neko. The Cat in Japanese Art) from 31 january 2020 till 5 July 2020.
Conditions:
Very good impression, colour and conditions.