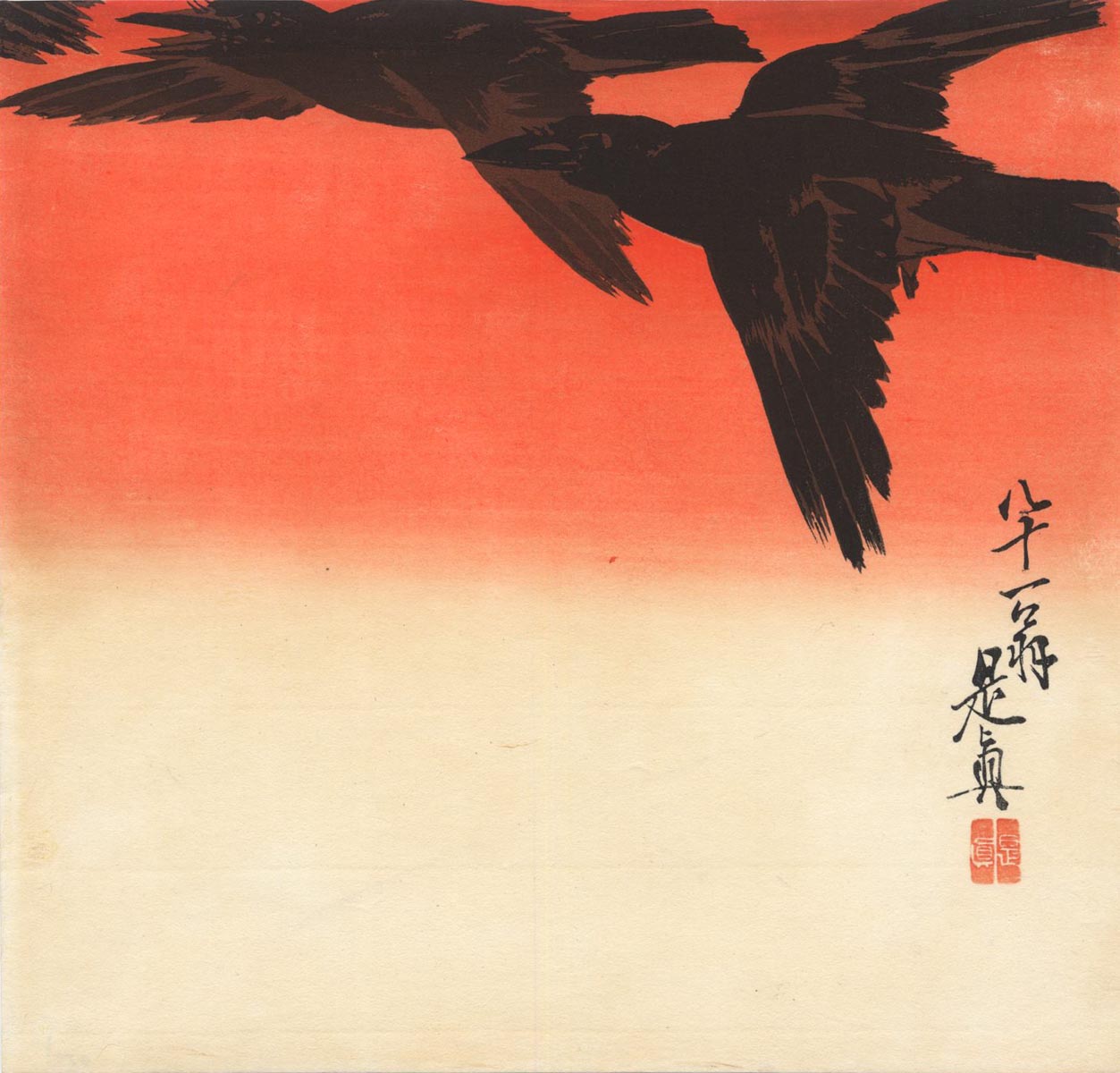 ZESHIN (1807-1891). Crows in flight. (Sold)
Artist:
Shibata Zeshin (1807-1891)
Subject:
Crows in flight at sunrise.
Signature:
Hachijūichi okina Zeshin (Eighty-one years old man Zeshin) . Artist seal Zeshin.
Publisher:
Matsuki Heikichi (Daikokuya)
Size:
Shikishiban, 23,8x25 cm
Medium:
Woodblock color print.
Literature:
Another impression is illustrated in Amy Riegle Stephens (editor). The New Wave: Twentieth-century Japanese prints from the Robert 0. Muller Collection. London, Leiden 1993, n. 33
Remarks:
Original edition of the most famous print design by Zeshin print of which we often see copies printed from new woodblocks and without the artist's seal. For a detailed description of this print, elaborated after e design for a long surimono, see Robert Schaap. Zeshin's 'Crows in flight at sunrise' The anatomy of a print, in Andon 95, Society for Japanese Arts, Leiden 2013.
Conditions:
Very good impression, colours and conditions.