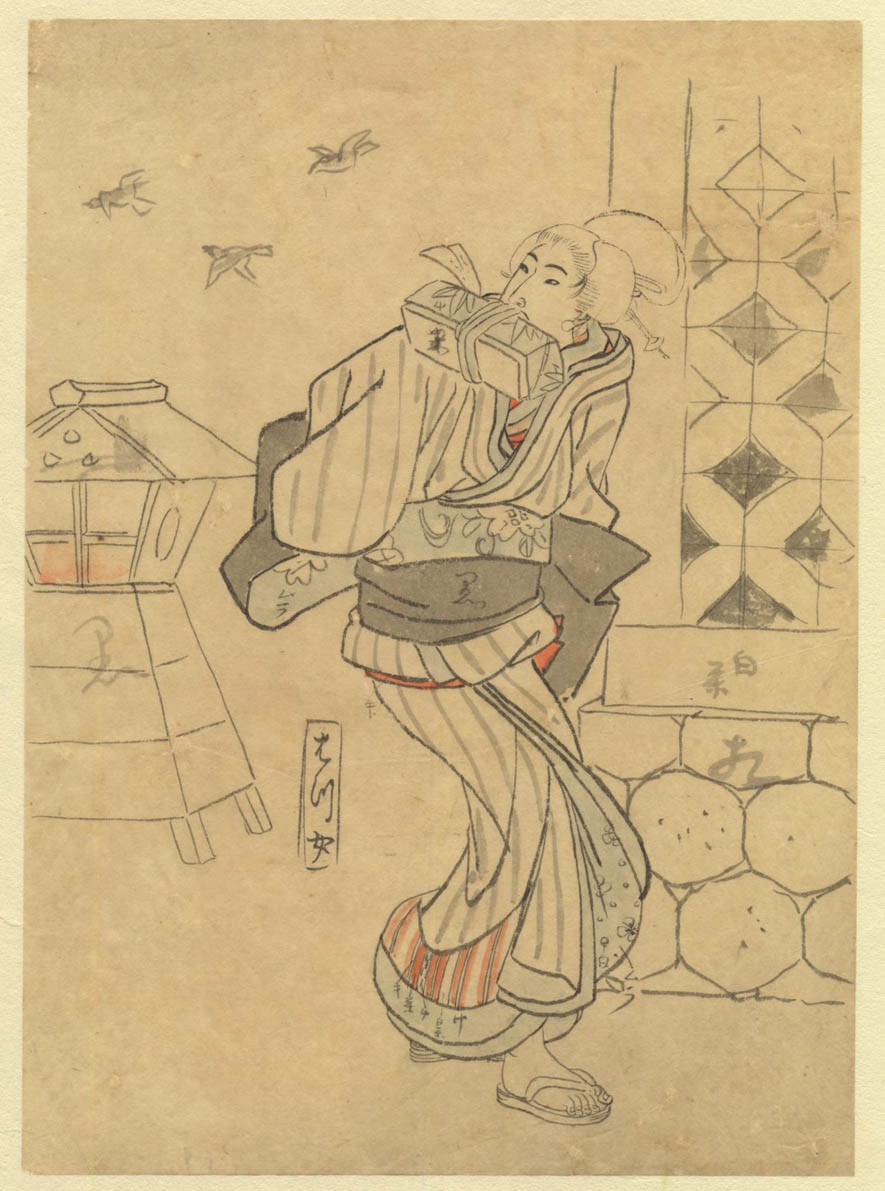 HIROSHIGE (1797-1858). Hatsu. (Sold)
Artist:
Utagawa Hiroshige (1797-1858)
Subject:
The girl Hatsu looks back at a flight of crows as she passes a house at night.
Description:
Preliminary drawing for the print no. 60 in the series Ogura nazorae hyakunin isshu (Ogura Imitations of One Hundred Poems by One Hundred Poets), a series of 97 prints jointly designed by Hiroshige, Kunisada, and Kuniyoshi. The drawing shows indications for colors within the design.
Medium:
Ink and light colors on paper
Literature:
The related print subject is listed in Basil W. Robinson. Kuniyoshi The Warrior-prints. Oxford 1982, S46.60
Conditions:
Very good conditions. The drawing is pasted on four corners on a larger sheet of Japanese paper.