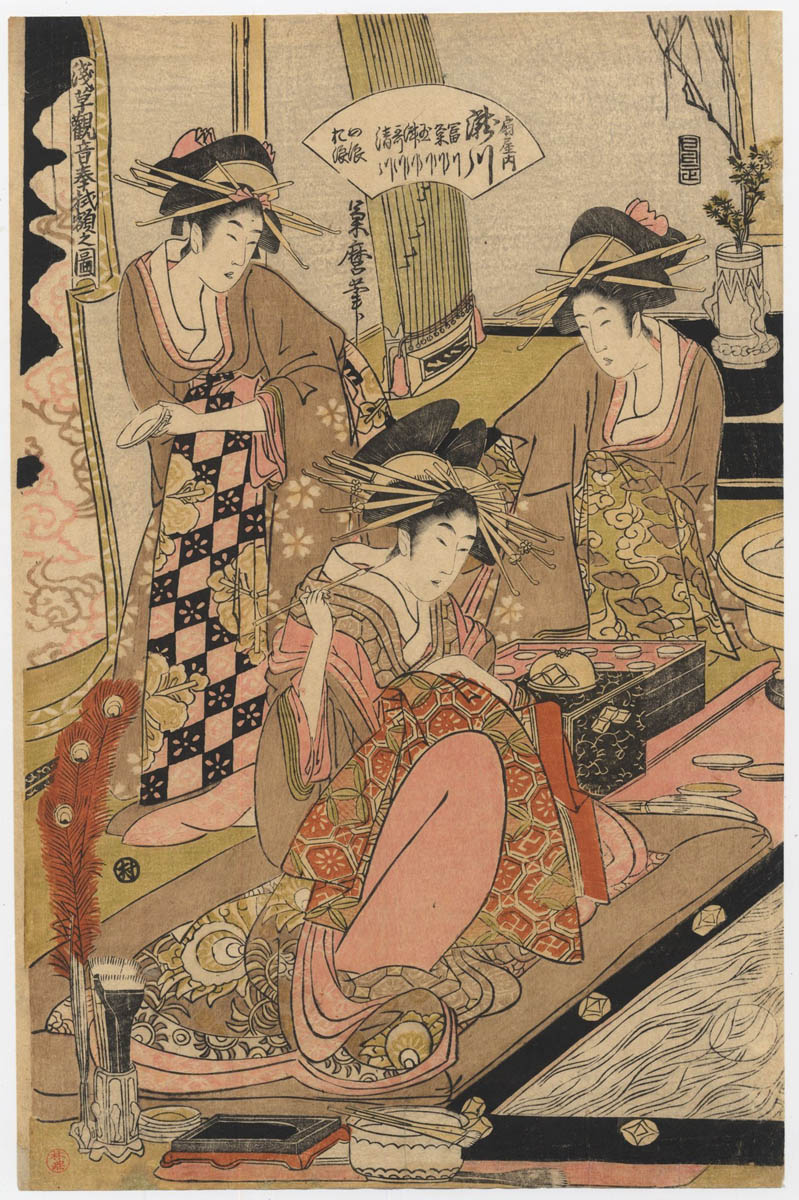 TSUKIMARO (?-1830) The courtesan Takigawa. (Sold)
Artist:
Kitagawa Tsukimaro (Kikumaro) (?-1830)
Subject:
The courtesan Takigawa of the house Ōgiya painting a votive picture to be donated to the Kannon of Asakusa. Two assistants behind her.
Signature:
Tsukimaro hitsu
Date:
First month 1800, censor seal for the Monkey year.
Publisher:
Murataya Jirobei (Eiyūdō)
Size:
Oban tate-e, 37,8x24,7 cm. Left sheet of a triptych.
Medium:
Woodblock color print.
Literature:
An impression of the complete triptych is illustrated in Hizô Ukiyo-e taikan/Ukiyo-e Masterpieces in European Collections 10, Museo d'Arte Orientale, Genoa, I (1988), pl.168
Remarks:
Provenance, Hayashi Tadamasa seal.
Conditions:
Very good impression, colour slightly faded, very good conditions.