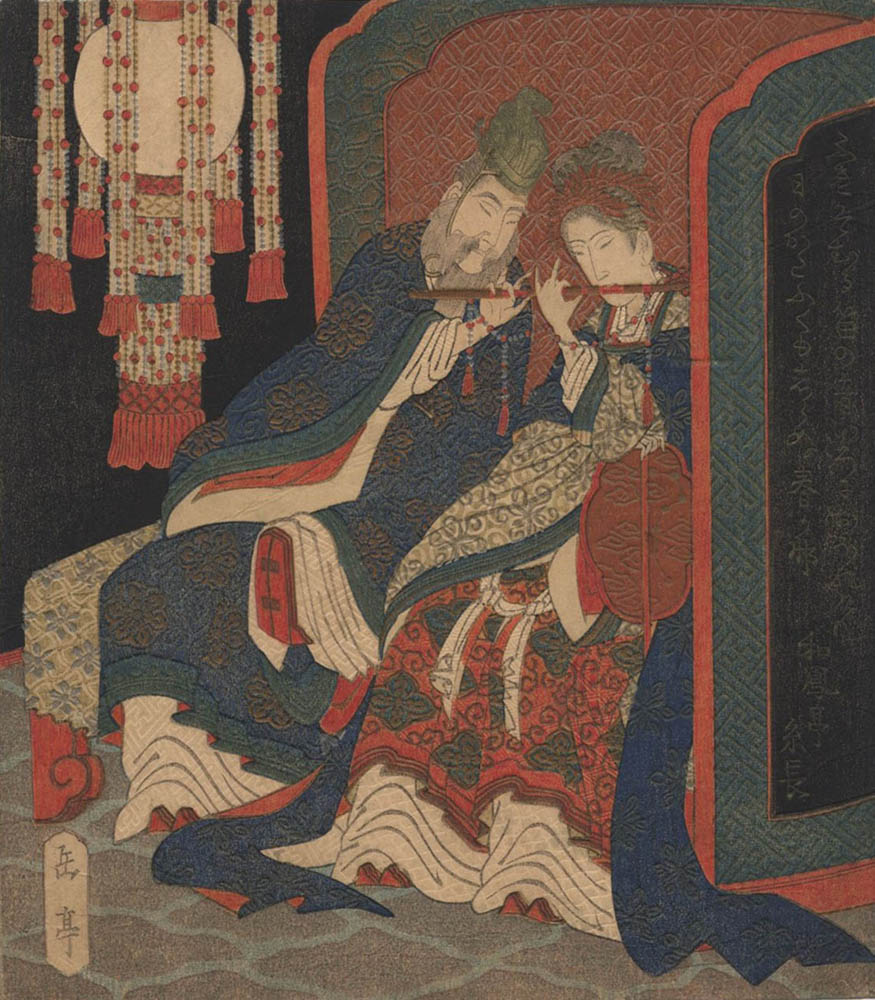 GAKUTEI (1786?-1868). Emperor Ming Huang. (Sold)
Artist:
Yashima Gakutei (1786?-1868)
Subject:
Emperor Ming Huang and Yang Guifei
Publisher:
Privately printed.
Size:
Surimono shikishiban, 22,5x19 cm.
Literature:
Two other impressions are in the collection of the Metropolitan Museum of Art no. JP 1131 and the Museum of Fine Arts Boston no. 00.1933
Conditions:
Fine impression with metallic pigments, very good colour and conditions.