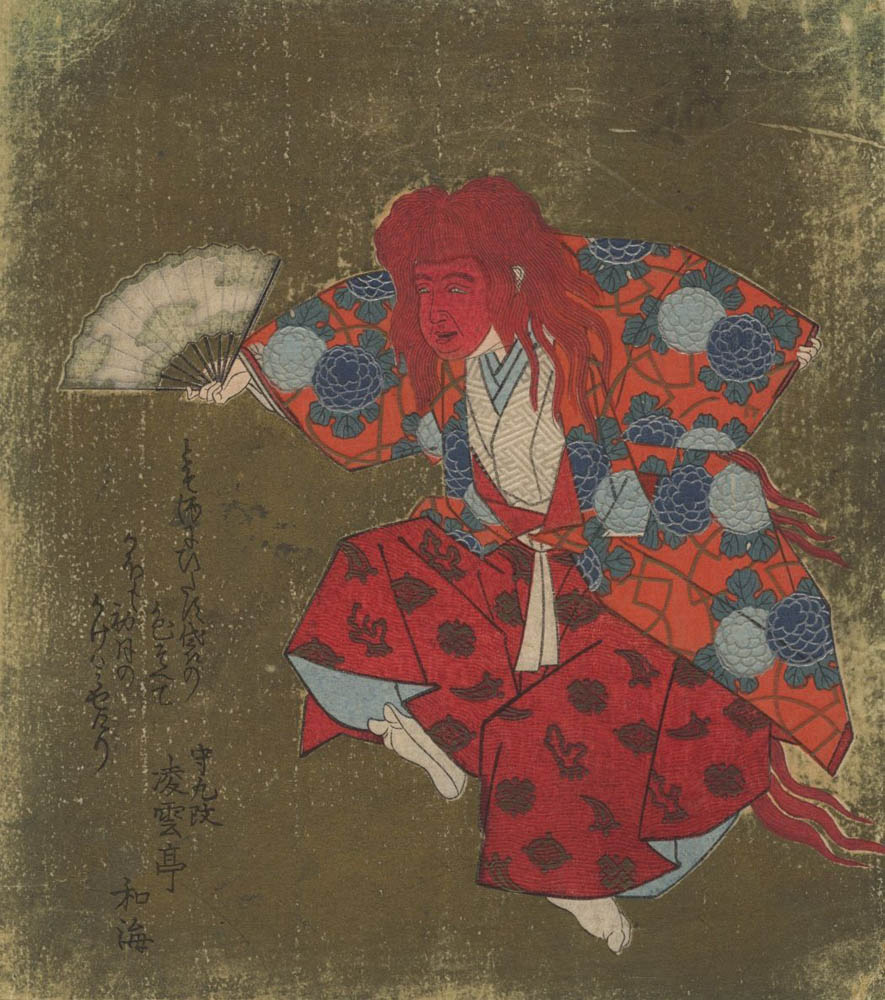 WAKAI (ca. 1820-30). (Sold)
Artist:
Attributed to Ryountei Wakai (ca. 1820-30)
Subject:
A Noh actor as a dancing shojo.
Signature:
Unsigned. The poem is signed Morimaru aratame Ryountei Wakai.
Publisher:
Privately printed.
Size:
Surimono shikishiban, 20,4x18,2 cm.
Medium:
Woodblock color print
Literature:
According the Christie's auction catalog for the Sydney C. Ward Collection, New York 1985, this surimono is by Ryountei Wakai, a poet thought to be member of the Tsubogawa, a group of poets of Asakusa in Edo. The impression from the Ward collection is illustrated in our catalog no. 8.
Conditions:
Fine impression, the background printed with metallic pigment with some rubbing as always found in other examples. Very good colour and conditions.