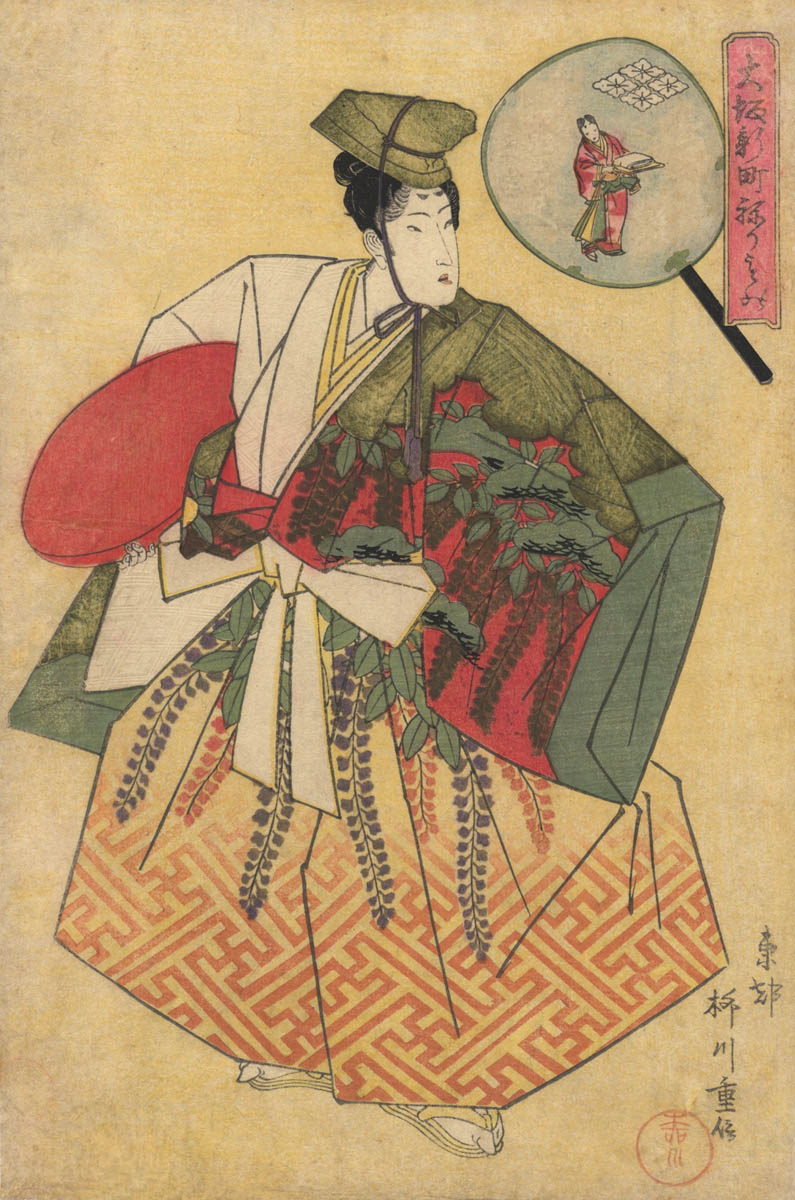 SHIGENOBU (1787 ?- 1833). Hatsufunedayu. (Sold)
Artist:
Yanagawa Shigenobu (1787 ?- 1833)
Subject:
The courtesan Hatsufunedayu of Nishioriya as a tatebina doll.
Series:
Osaka Shinmachi Nerimono (Costume Parade of the Shinmachi District in Osaka).
Medium:
Woodblock color print
Literature:
Another impression is illustrated in Dean J. Schwaab. Osaka Prints. London 1989, no.256.
Conditions:
Very good impression, colour, good condition.