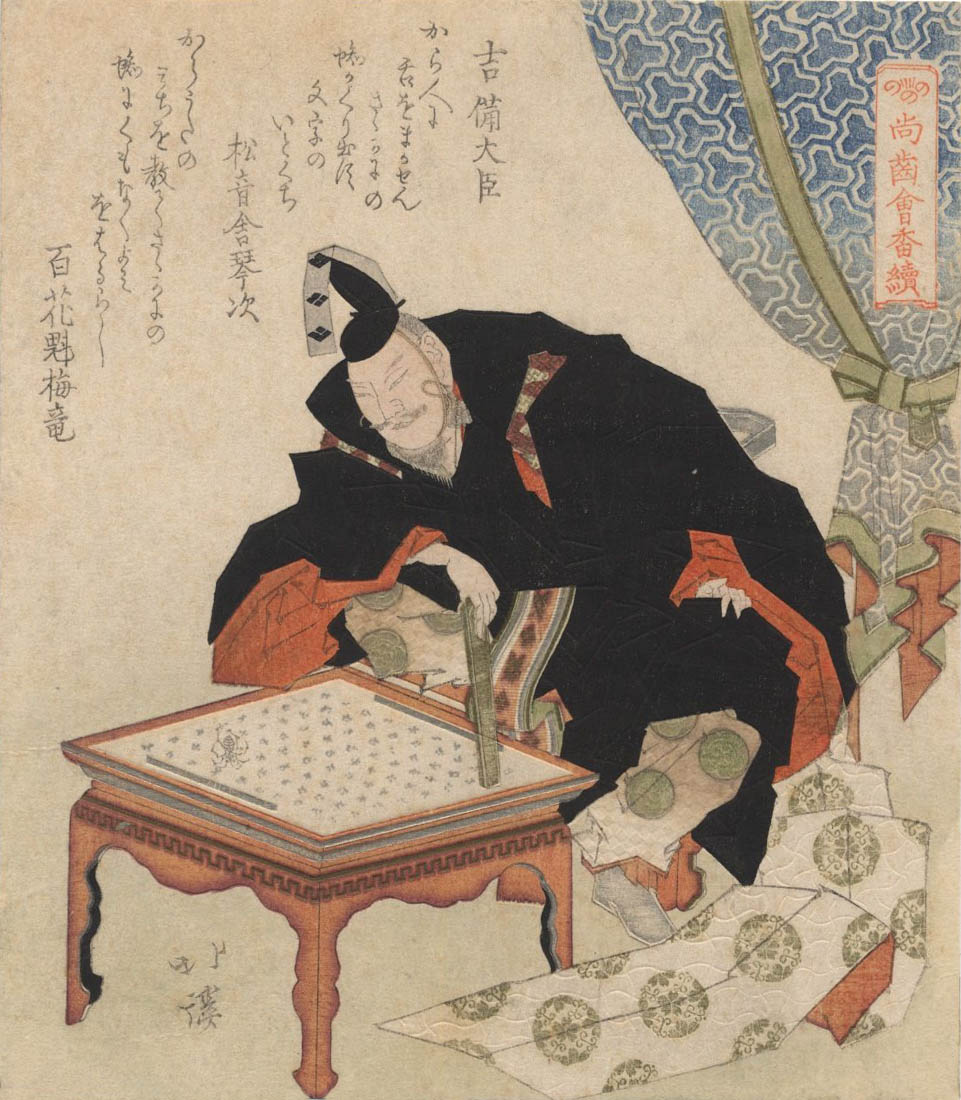 HOKKEI (1780-1850). Kibi Daijin. (Sold)
Artist:
Totoya Hokkei (1780-1850)
Subject:
The noble scholar Kibi Daijin.
Series:
Shoshikai bantsuzuki (A series for te Gathering of the Elders).
Publisher:
Privately published for the Hanazono group of poets whose symbol appers on top of cartouche with title for the series.
Size:
Shikishiban surimono, 20,6x18 cm.
Medium:
Woodblock color print
Remarks:
At least nine surimono are known in this series of historical Japanese figures who all reached very old age. According Matthi Forrer the series is one in which a strong influence by Hokusai is noticeable.
Conditions:
Very good impression with metallic pigments, very good conditions.