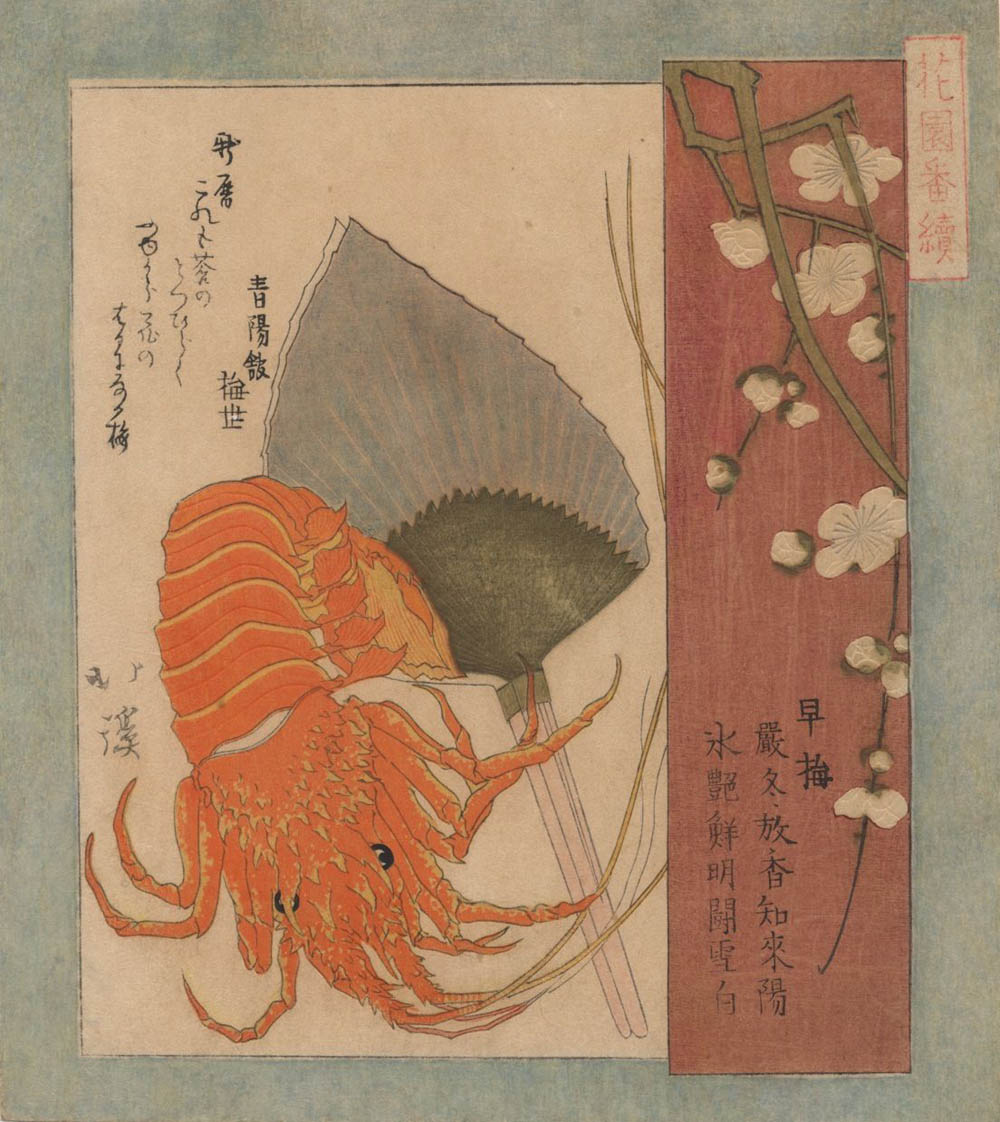 HOKKEI (1780-1850). Crayfish. (Sold)
Artist:
Totoya Hokkei (1780-1850)
Subject:
Still-life with a crayfish and a leaf shape fan.
Series:
Hanazono Bantsuzuki (A set of prints for the Hanazono club)
Publisher:
Privately published for the Hanazono group of poets.
Size:
Shikishiban surimono, 21x18,7 cm.
Medium:
Woodblock color print
Remarks:
At least twenty surimono are known in this series all with a still-life with poems and an oblong panel on the right with different kinds of plum blossoms and the title of the print
Conditions:
Very good impression with metallic pigment on fan, very good conditions.