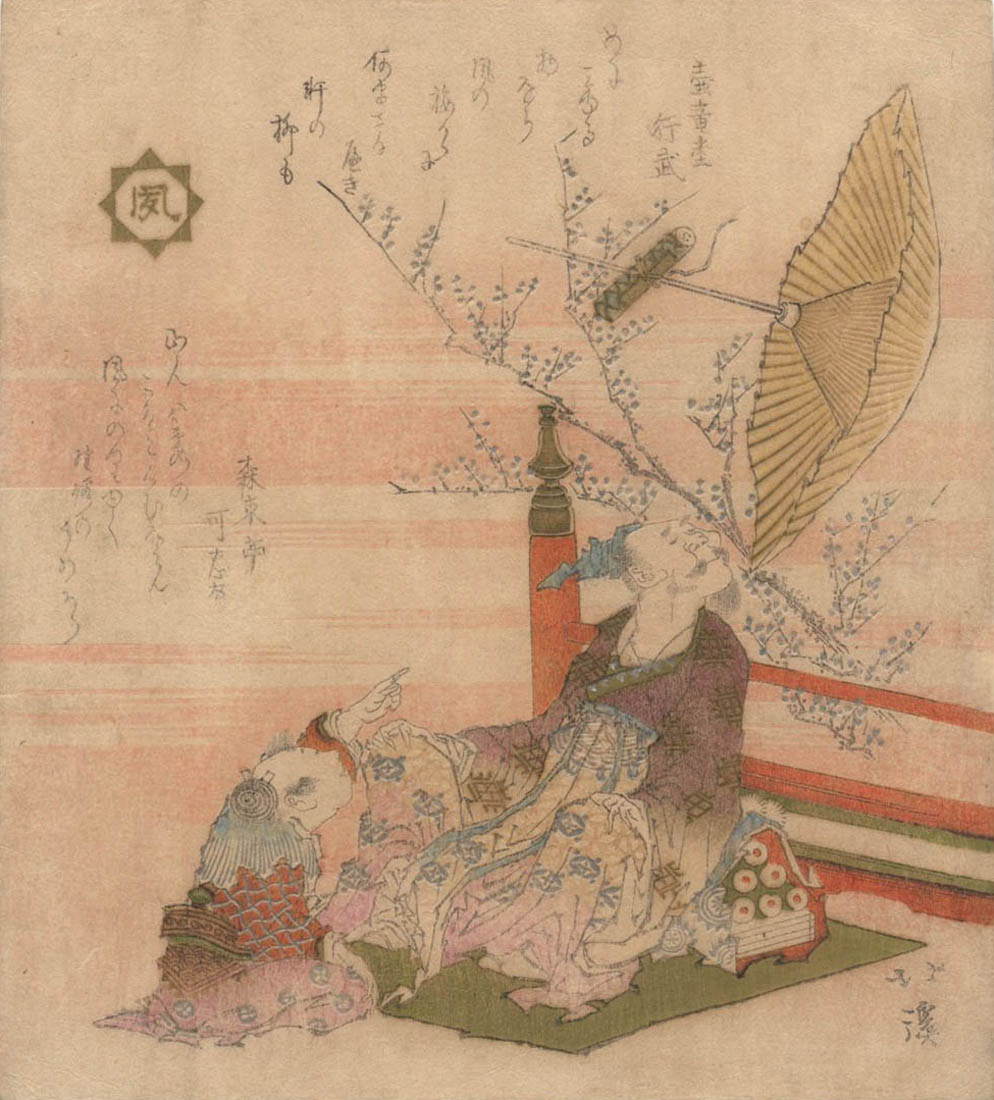 HOKKEI (1780-1850). Osho. (Sold)
Artist:
Totoya Hokkei (1780-1850)
Subject:
Osho looking at a letter tied at a flying umbrella.
Series:
Kachofugetsu (Flowers, birds, wind and moon)
Publisher:
Privately published.
Size:
Shikishiban surimono, 20,6x18,6 cm.
Medium:
Woodblock color print
Literature:
Another impression is illustrated in Matthi Forrer, Surimono in the Rijksmuseum Amsterdam. Leiden 2013, p. 168.
Remarks:
The four surimono in the series depict four common themes in Eastern art, all represented by a Chinese story. This surimono is related to the "Wind" (Fu).
Conditions:
Very good impression with metallic pigment, very good conditions.