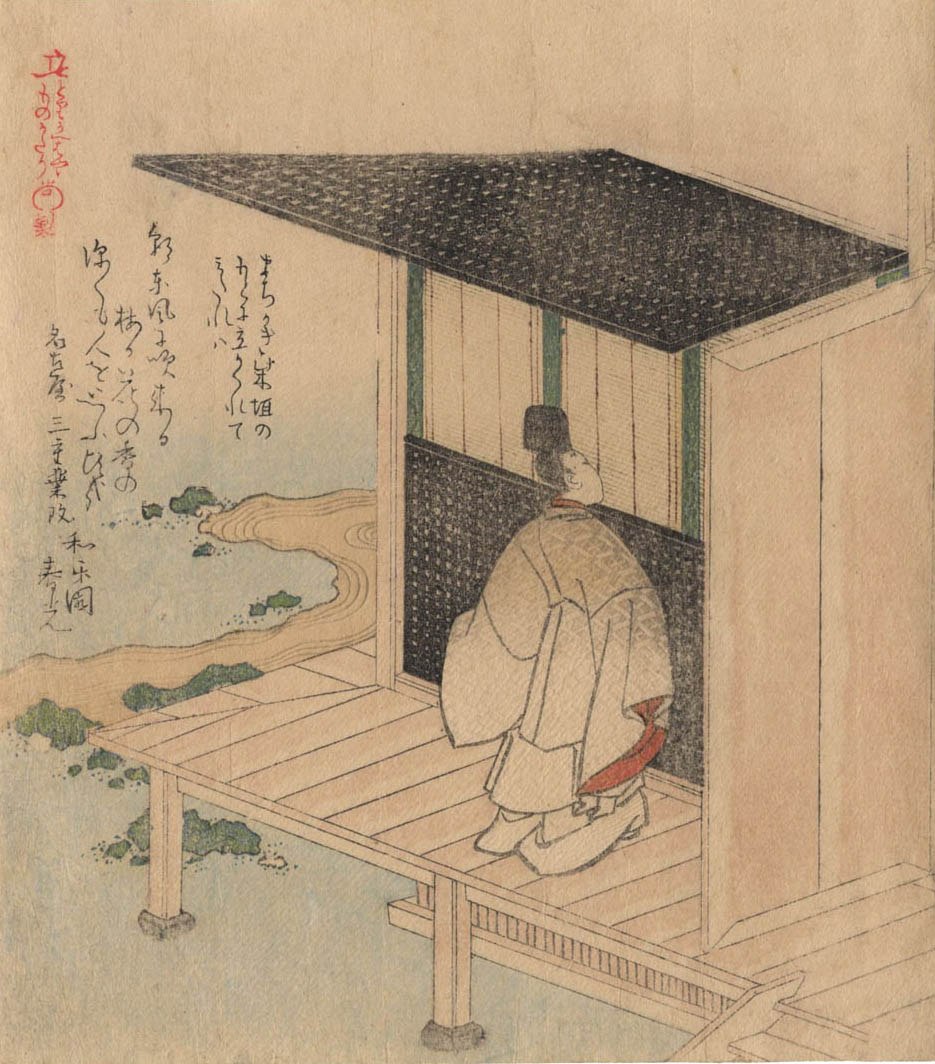 SHUNMAN (1757–1820). A courtier. (Sold)
Artist:
Kubo Shunman (1757–1820)
Subject:
A courtier looking for his lover from the engawa of a villa. Poem by Nagoya Miewaza for his name change in Warakuen Harumitsu.
Series:
Torikaeba monogatari
Publisher:
Privately published.
Size:
Surimono shikishiban, 20x18 cm
Medium:
Woodblock color print with light use of metallic pigments and embossing.
Literature:
Another impression is illustrated in Roger Keyes. Surimono: Privately published Japanese Prints in the Spencer Museum of Art. Tokyo 1984, p. 185, no. 209.
Remarks:
Two other impressions are in the collection of the Harward art Museum, n. 1933.4.1380 and Metropolitan Museum of Art, n. JP1992.
Conditions:
Very good impression, light use of metallic pigments and blind printing, good colour and conditions.