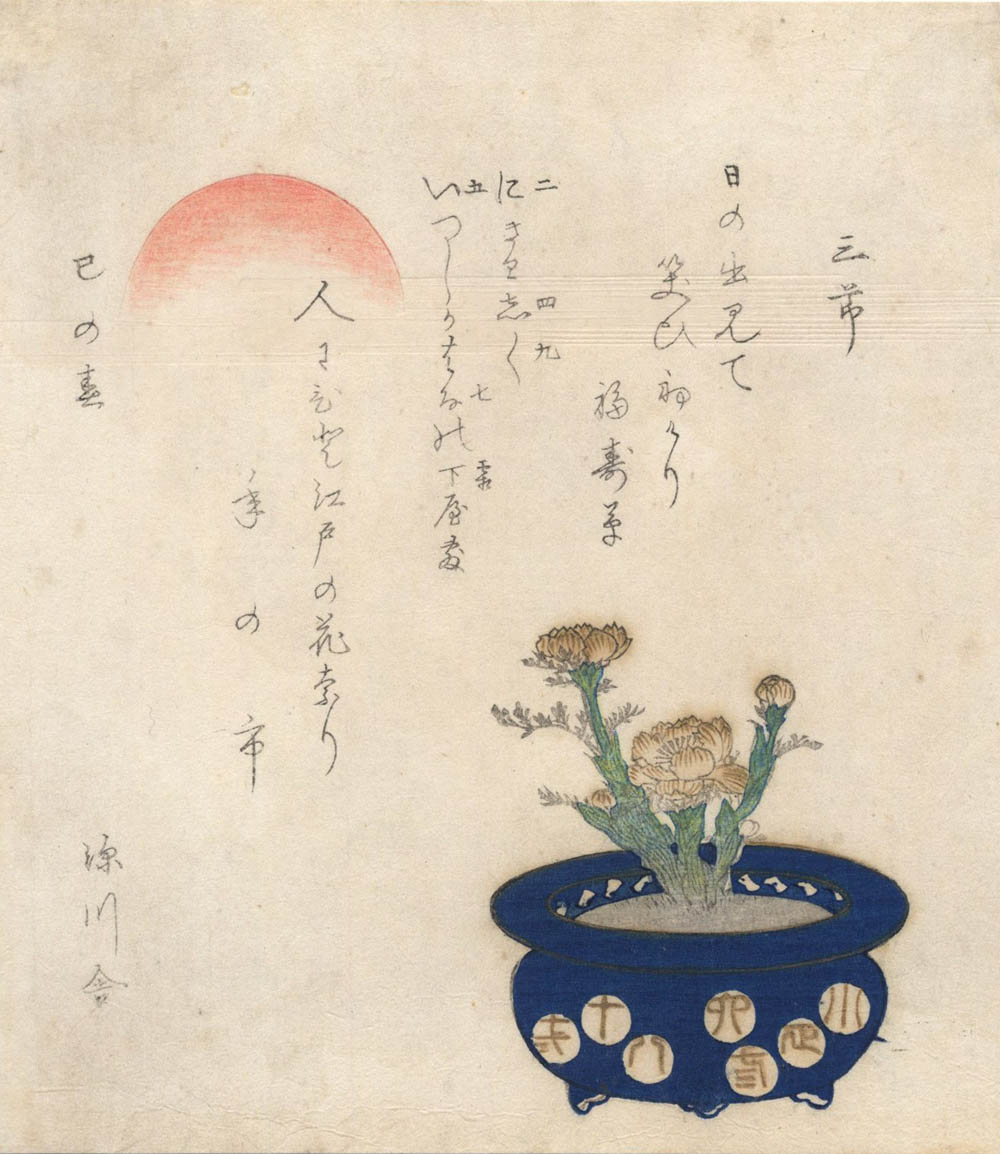 MINAGAWA (?). Egoyomi. (Sold)
Artist:
Yadoru Minagawa (?) (active 1836-39 ca.)
Subject:
A fukujuso plant and the raising sun.
Description:
A surinono calendar print (egoyomi) with the number for the short months on the vase (1-3-6-8-10-12) and the combination of Jikkan and zodiacal sign (Tsuchinoto I)
Signature:
Yadoru Minagawa (?). The signature is probably of a poet and amateur artist.
Date:
1836-39. The date is not clear since the short months are for the 1836 while the zodiacal sign would be three years later.
Publisher:
Privately published.
Size:
Shikishiban surimono, 23x17,8 cm.
Medium:
Woodblock color print with use of metallic pigments.
Conditions:
Very good impression, colour and conditions.