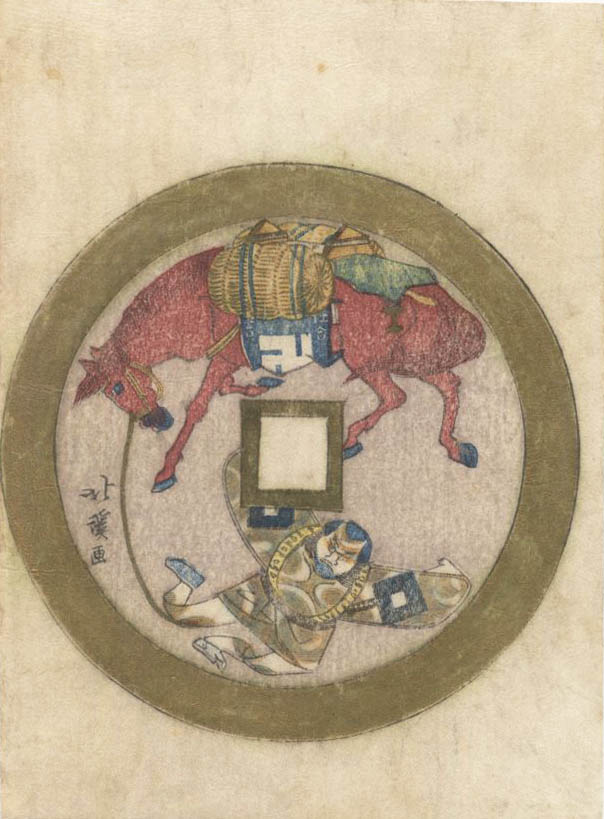 HOKKEI (1780-1850). Asaina and horse. (Sold)
Artist:
Totoya Hokkei (1780-1850)
Subject:
A coin decorated with a horse and a kite in the form of the strong man Asaina.
Date:
Probably 1810, a Horse Year
Publisher:
Privately published.
Size:
Surimono, possibly egoyomi (calendar print) koban size, 14x10,2 cm
Medium:
Woodblock color print with use of metallic pigments.
Conditions:
Very good impression and colour, good conditions.