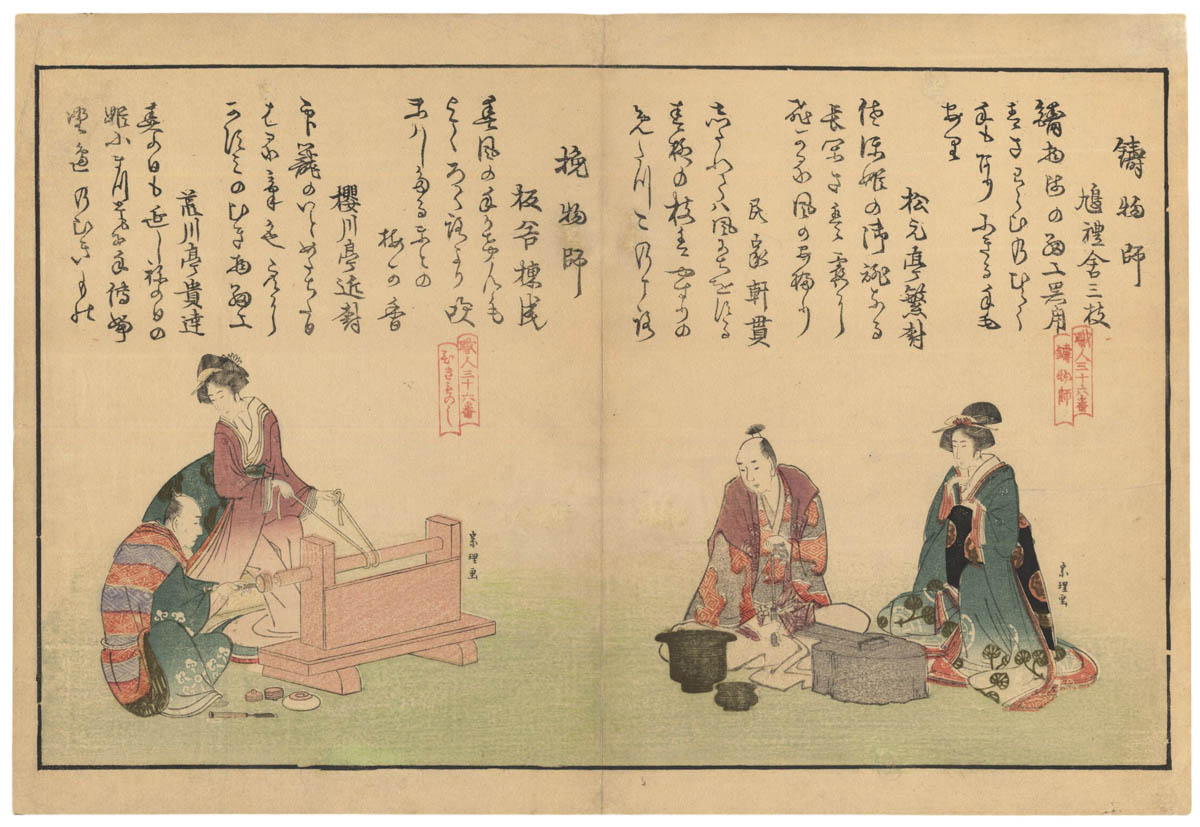 SŌRI (fl. 1797-1813 ca.) Artisans. (Sold)
Artist:
Hishikawa Sōri (fl 1797-1813 ca.)
Subject:
Two artisans: metal worker and wood turner.
Title:
Imonoshi, hikimonoshi
Description:
Album plate from the kyoka album Ehon Shokunin kagami (A Mirror of Artisans).
Series:
The plate shows the title series Shokunin sanjūrokkasen and signature Sōri ga close to each image. Each design was originally printed in the Spring of 1802 as a set of small size surimono. One year later, it was published in album format with two designs each plate.
Publisher:
Tsutaya Jūzaburō
Size:
Album plate, ōban yoko-e, 25x37 cm.
Medium:
Woodblock color print.
Literature:
The complete album in the Chester Beatty Library, Dublin, is described in detail and partly illustrated in Roger Keyes, The Art of Surimono no. 392. Another impression of this plate is illustrated in Narazaki Muneshige (ed.). Hizo Ukiyo-e Taikan Purubera Korekushon (Ukiyo-e Masterpieces in European Collections. Pulverer Collection. Tokyo, 1990. no. 301.
Conditions:
Very good impression and color, two small wormholes restored otherwise good conditions.