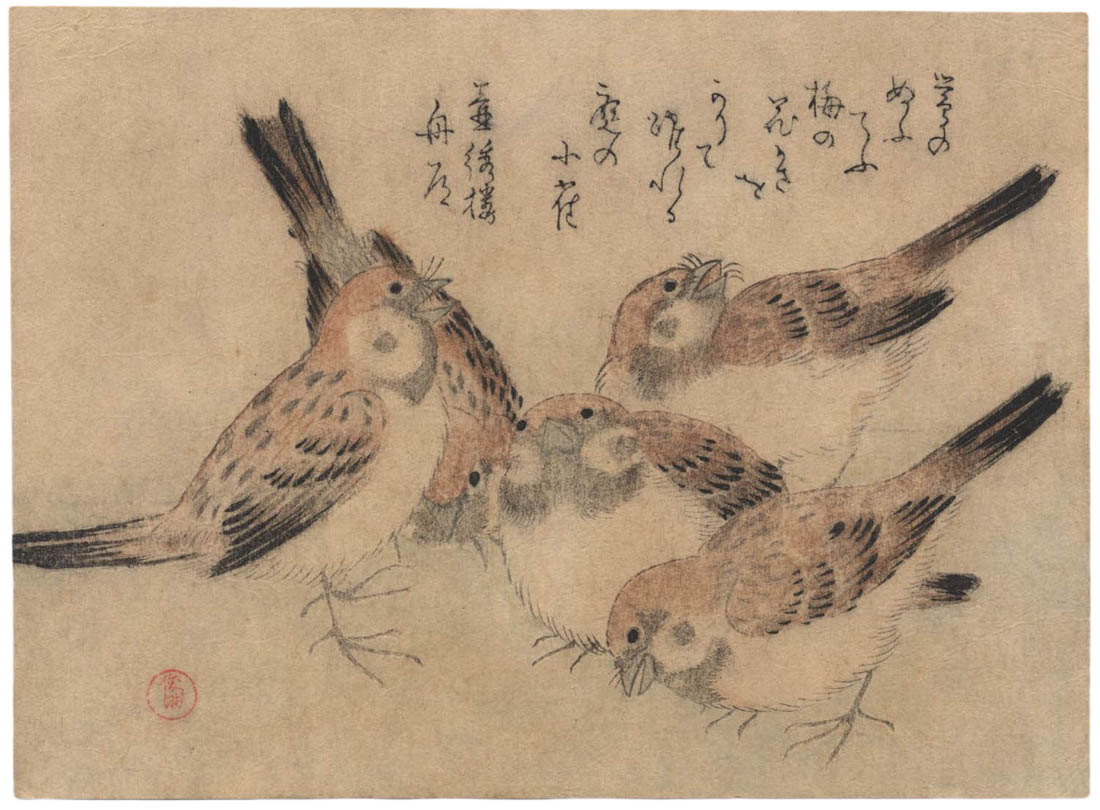 SHUNMAN (1757–1820). Sparrows. (Sold)
Artist:
Kubota Shunman (1757-1820)
Subject:
A group of sparrows.
Publisher:
Privately published
Size:
Surimono koban yoko-e, 13,6x18,5 cm
Medium:
Woodblock color print.
Remarks:
Two possibly later impressions, with different poems and series title, no Shunman seal, are in the collection of the Museum of Fine Arts Boston.
Conditions:
Good impression and colors, slightly rubbed otherwise good conditions.