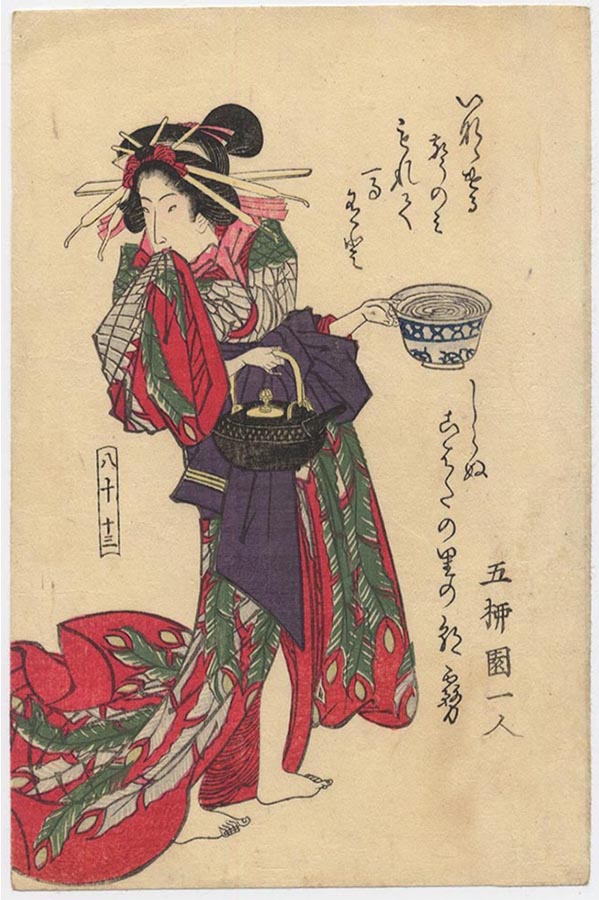 EISEN (1790-1848). Courtesan holding a cup. (Sold)
Artist:
Attributed to Keisai Eisen (1790-1848)
Subject:
A standing courtesan holding a cup and an iron teapot.
Series:
From an untitles series, possibly by different artists, with portraits of bijin in different occupations.
Signature:
Unsigned as all prints in the series.
Size:
Koban tate-e surimono, 19,1x12 cm
Medium:
Woodblock color print.
Remarks:
Another impression is in the Museum of Fine Arts Boston n. 11.21678 as well other fifteen surimono from the series.
Conditions:
Very good impression, colour and conditions.