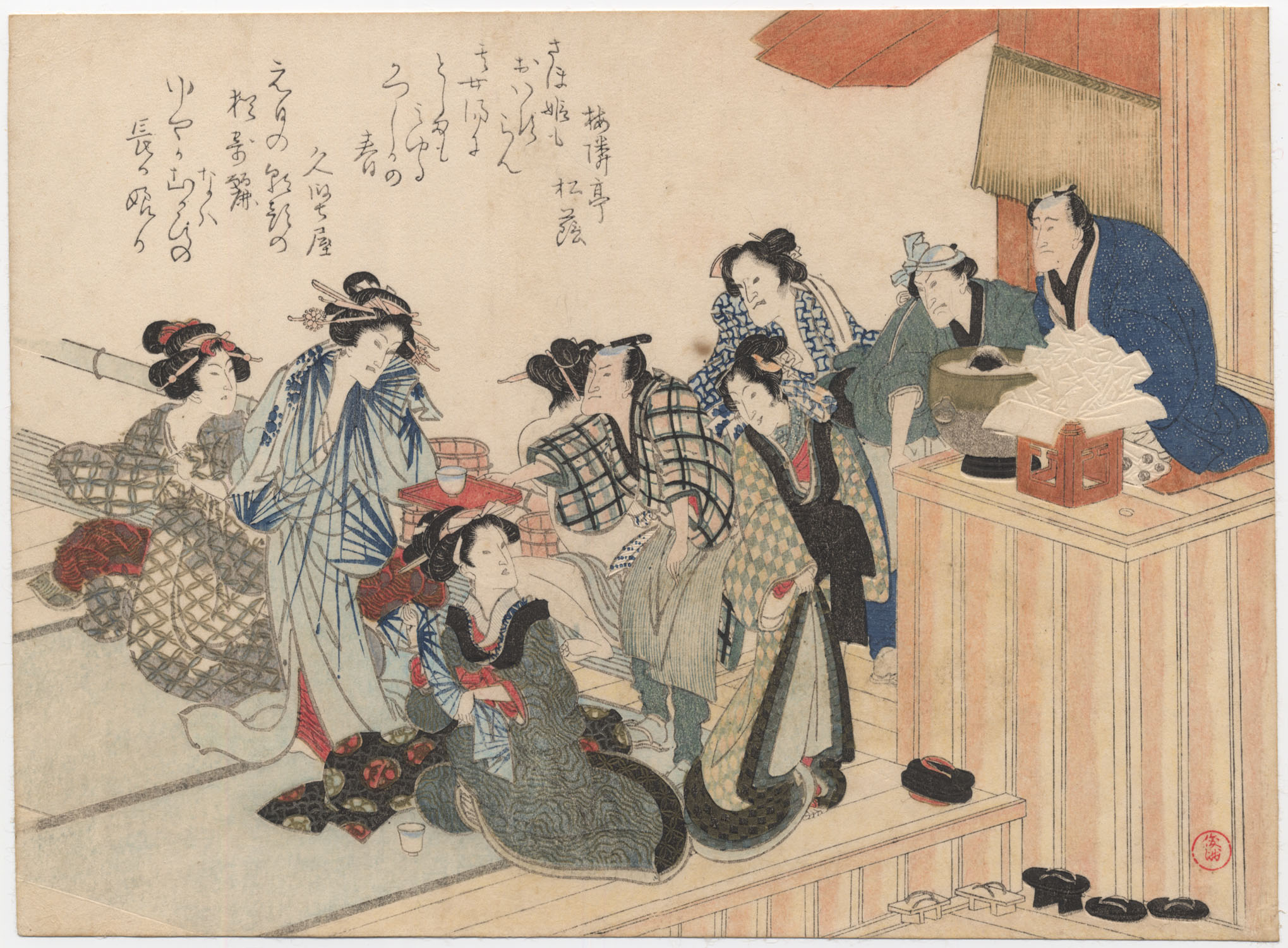 SHUNMAN (1757–1820). Kabuki actors. (Sold)
Artist:
KUBO SHUNMAN (1757–1820)
Subject:
A group of kabuki actors in a public bath.
Description:
A group of kabuki actors in the guise of both male bath attendants and female clients inside a public bath. On the right, a warden is seated on the platform (bandai) near a brazier and a low table with folded towels, to his right is an attendant leaning on the platform, while a third hands a cup on a tray to an actor dressed in female cloth. Other onnagata actors are around him. Shunman drew only a few surimono of theatrical subject in a style close to that of the Utagawa school but further exaggerating the features of the actors.
Signature:
Artist's seal Shunman. Poems signed Bairintei Shoin and Hisakataya.
Publisher:
Privately published
Size:
Chūban yoko-e surimono, 20,3x27,5 cm.
Medium:
Woodblock color print with blind printing and metallic pigments.
Literature:
Illustrated in our catalog, Surimono. Poetic Images in Japanese Prints. New Acquisition June 2022, no. 13. A rare surimono, the only other illustrated impression is in the auction catalog of the Crawford Collection, Fine Japanese and Korean Art, including the Crawford Collection of Surimono. New York: Bonhams, 2021. , lot 844.
Conditions:
Fine impression and color. One small stain otherwise good conditions.