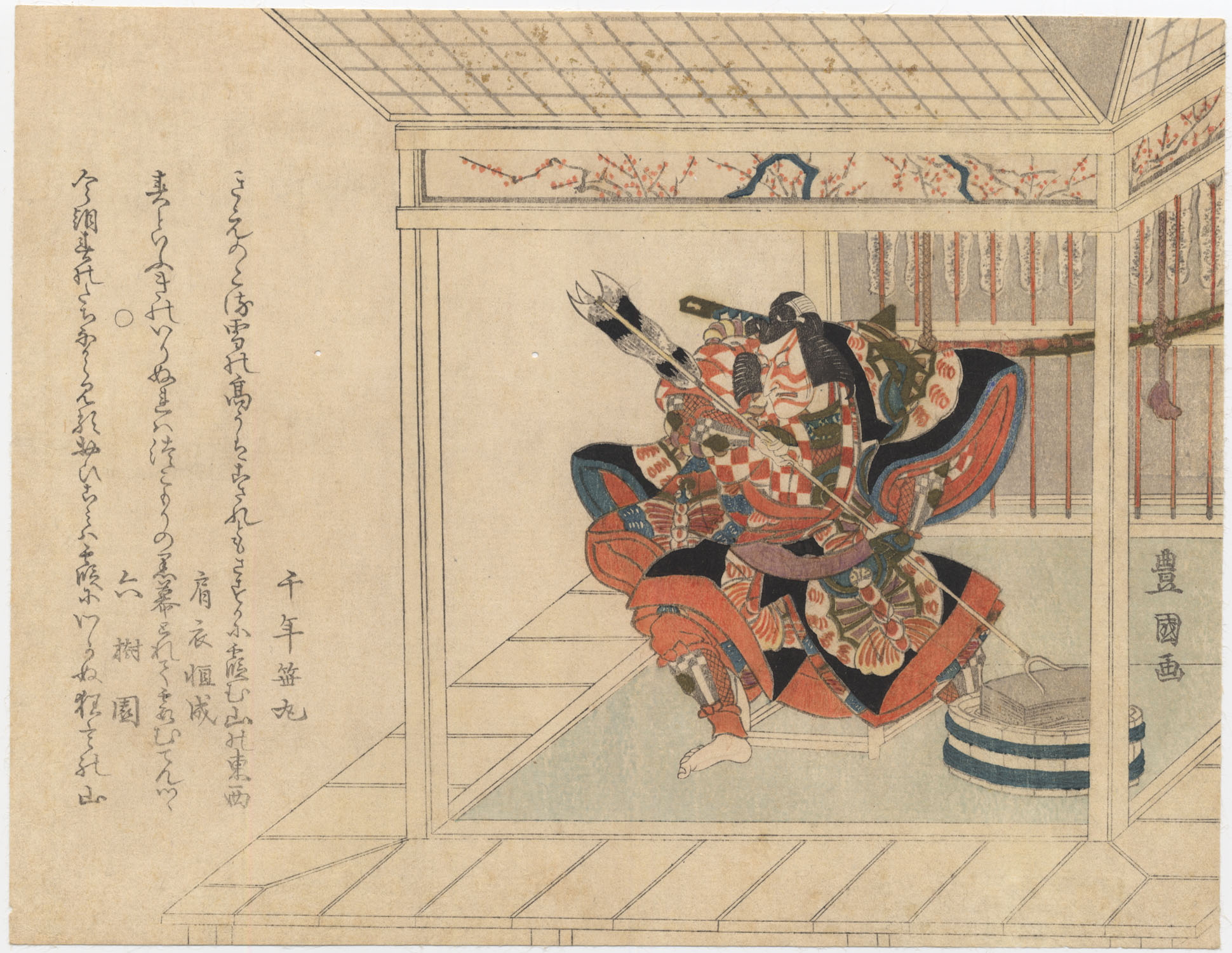 TOYOKUNI (1769–1825). Ichikawa Danjūrō V. (Sold)
Artist:
UTAGAWA TOYOKUNI (1769–1825)
Subject:
Ichikawa Hakuen (Danjūrō V) as Soga no Gorō in a scene from the play Yanone (The Arrow Sharpener) one of the most popular of the Soga Brothers vendetta play.
Signature:
Toyokuni ga. Poems signed Chitose Sasamaru, Kataginu Tsunenari and Rokujuen.
Publisher:
Privately published
Size:
Chūban yoko-e surimono, 19,2x24,9 cm.
Medium:
Woodblock color print with metallic pigments.
Literature:
Illustrated in our catalog, Surimono. Poetic Images in Japanese Prints. New Acquisition June 2022, no. 14.
Remarks:
Another impression is in the New York Public Library, no. 113275.
Conditions:
Fine impression and color, two pinholes otherwise good conditions.