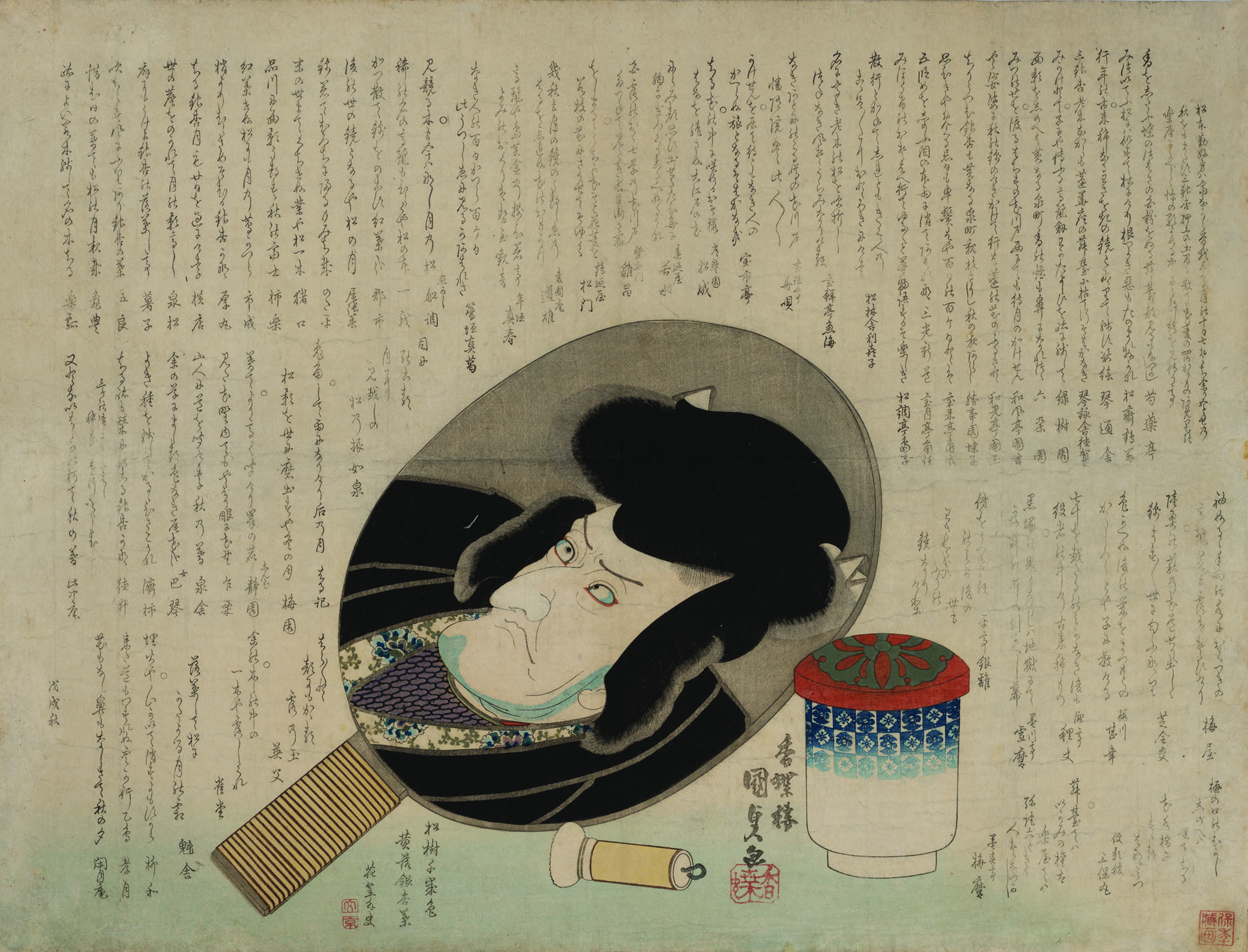 KUNISADA (1786-1865) Matsumoto Kōshirō. (Sold)
Artist:
UTAGAWA KUNISADA (1786-1865)
Subject:
The kabuki actor Matsumoto Kōshirō V as the bandit Ishikawa Goemon. Kōshirō is portrayed reflected in a large hand mirror, next to a white powder container decorated with his crest and a make-up brush.
Signature:
Kōchōro Kunisada ga and seal Kōchō. Poems signed Hanagasa Gaishi with red seal Bunkyō and by other poets.
Publisher:
Privately published by the poets
Size:
Ōbōsho zenshiban surimono, 42,9x56,3 cm.
Medium:
Woodblock color print with extensive use of metal pigments.
Literature:
Illustrated in our catalog, Surimono. Poetic Images in Japanese Prints. New Acquisition June 2022, no. 16.
Remarks:
Hanagasa Bunkyō was a well known author and possibly the leader of the society that produced 
this rare surimono.
Conditions:
Fine impression and color, some soiling and light thinning and creases otherwise good conditions.