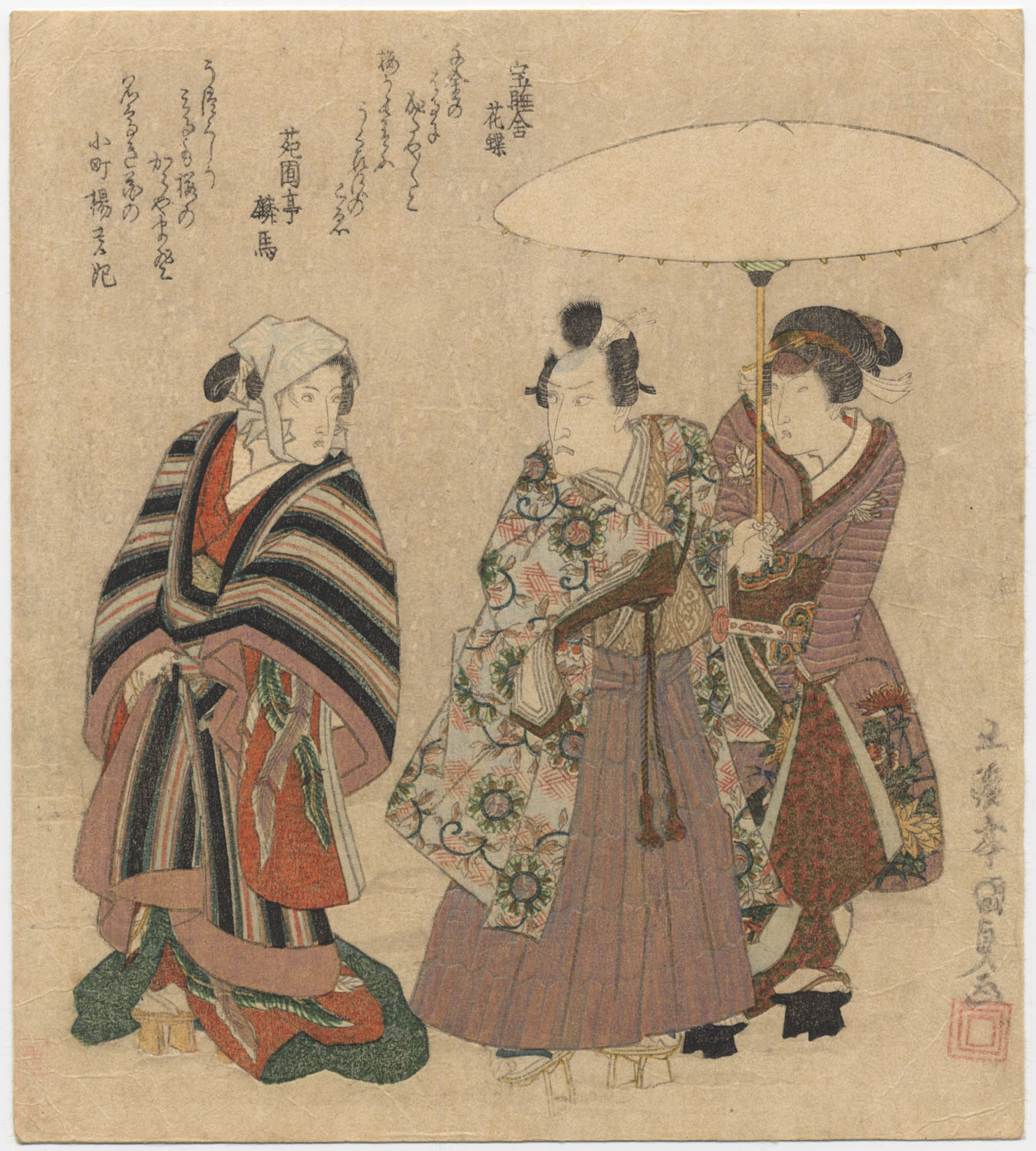 KUNISADA (1786-1865) Three kabuki actors. (Sold)
Artist:
UTAGAWA KUNISADA (1786-1865)
Subject:
Three kabuki actors walking in the snow.
Description:
Ichikawa Danjuro VII standing in the middle is holding the handle of an umbrella with Segawa Kikunojo V. They are turning to another actor, Iwai Kumesaburō II, whom they have just passed. Kumesaburō is still wearing under the winter cloth the feather robe for the Hagoromo dance.
Signature:
Gototei Kunisada ga, seal Sada. Poems signed Hōsuisha Kachō and Enyūtei Rinba.
Publisher:
Privately published
Medium:
Woodblock color print with metal pigments.
Literature:
Illustrated in our catalog, Surimono. Poetic Images in Japanese Prints. New Acquisition June 2022, no. 17. Another impression is illustrated in Jack Hillier. Japanese Prints and Drawings from the Vever Collection. London 1976, no. 813.
Conditions:
Fine impression and color, very good conditions.