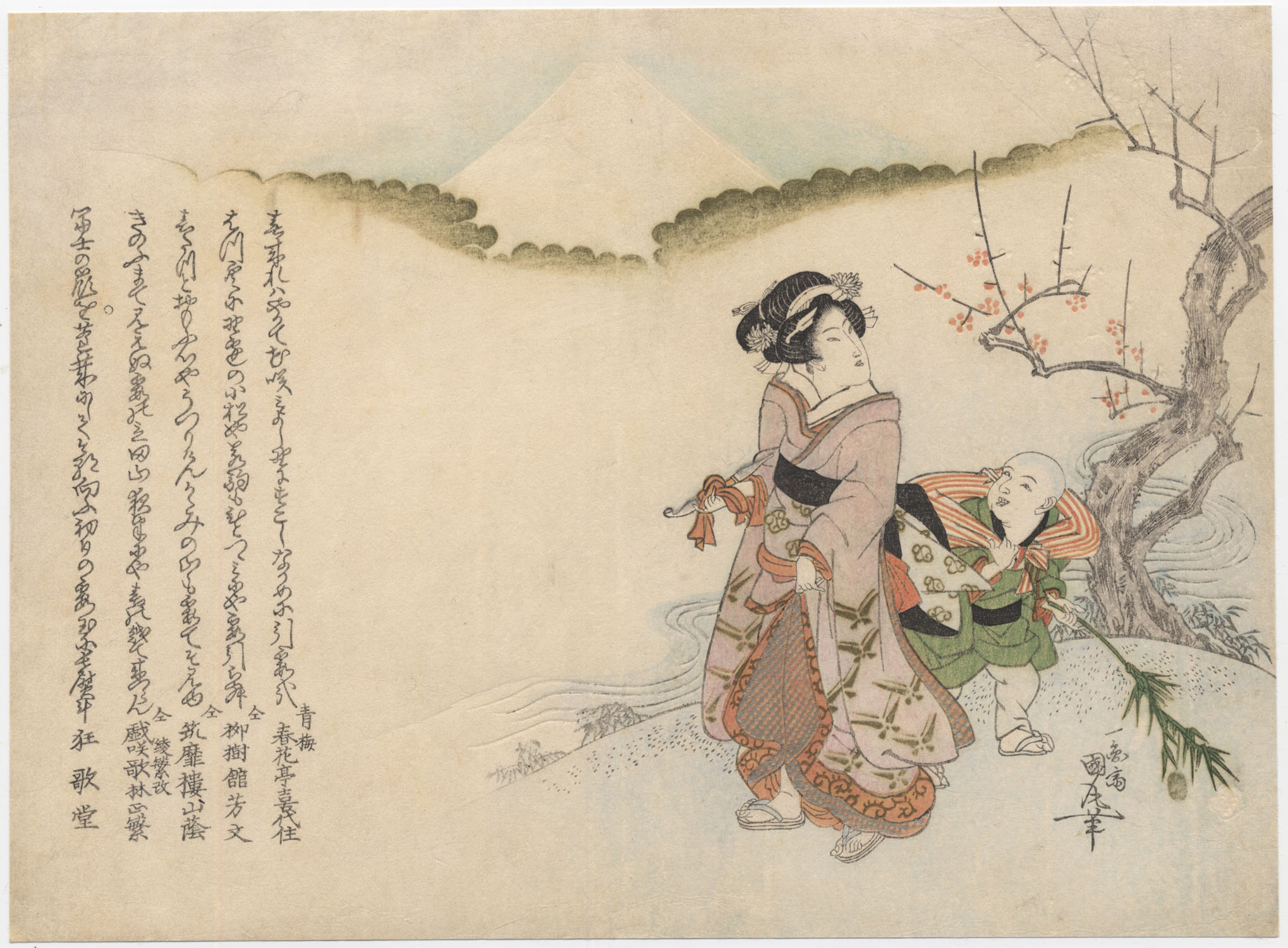 KUNIMARU (1793-1829) A woman and Mount Fuji. (Sold)
Artist:
UTAGAWA KUNIMARU 
(1793-1829)
Subject:
A woman with a pipe in hand is walking on the bank of a river watching a flowering cherry tree. Behind her a young boy attendant is carrying a parcel on his shoulders and is holding a bamboo sprig. In the background Mount Fuji.
Signature:
Ichiensai Kunimaru hitsu. Poems signed Shunkatei Kiyosumi, Ryūjukan Yoshifumi, Chikubirō Yamakage, Gesakukarin Masashige and Kyōkadō.
Publisher:
Privately published
Size:
Chūban yoko-e surimono, 19,8x27 cm.
Medium:
Woodblock color print with metal pigments.
Literature:
Illustrated in our catalog, Surimono. Poetic Images in Japanese Prints. New Acquisition June 2022, no. 18 and in Uhlenbeck & Molenaar. Mount Fuji Sacred mountain of Japan. Leiden, 2000, no. 94. Two other impressions in a reduced shikishiban format and with substantial alterations are in the Minneapolis Museum of Art and Harward Museum of Art.
Remarks:
Ex Marten Dorhout Collection.
Conditions:
Fine impression, very good color and conditions.