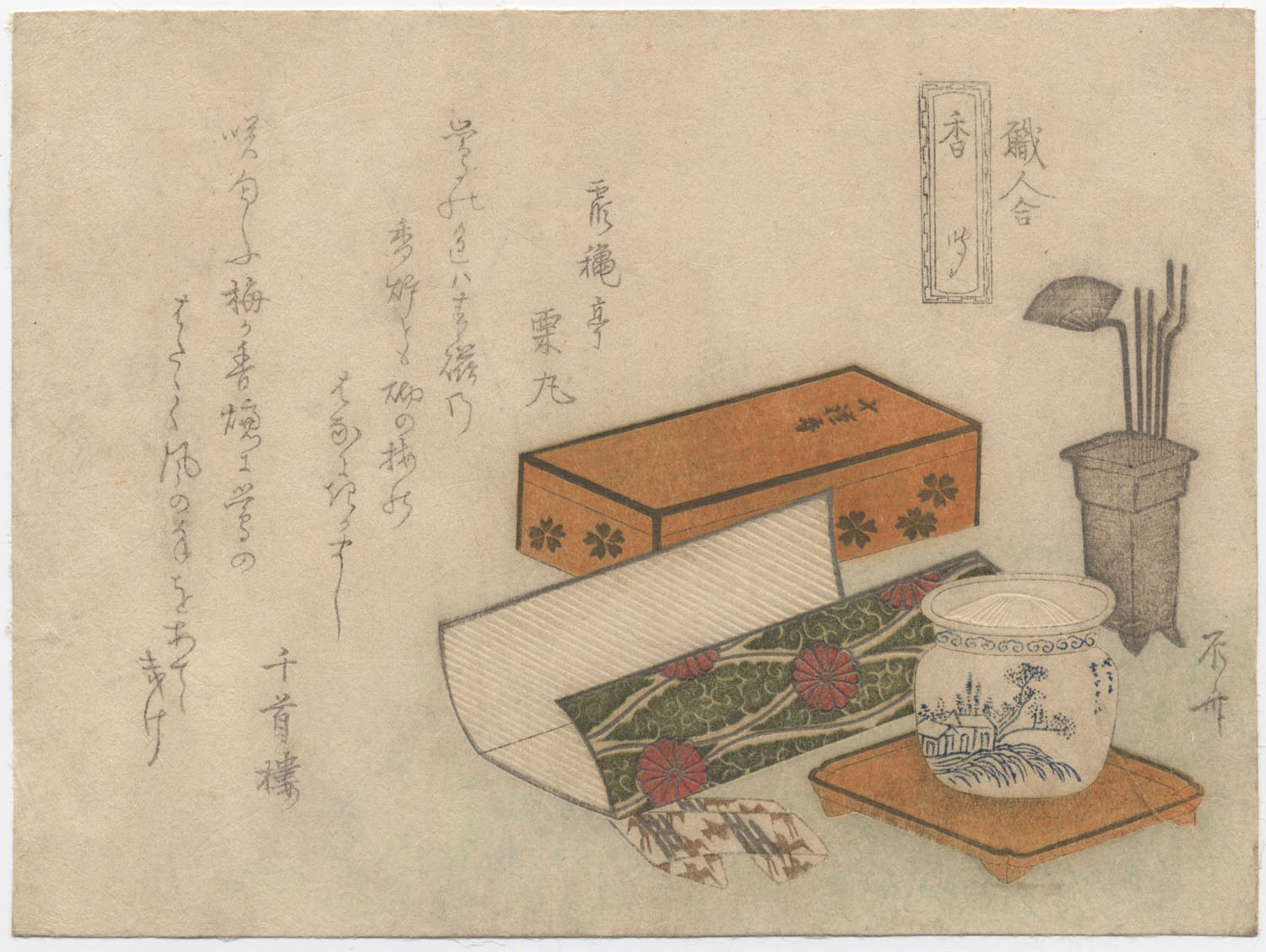 SHINSAI (1764-1820). Incense game tools. (Sold)
Artist:
RYŪRYŪKYO SHINSAI (1764-1820)
Subject:
Still life with utensils for the incense game: a lacquer box, a metal container with tools used to cut the 
incense wood, two open envelopes of embossed paper and a ceramic ash pot decorated in blue.
Signature:
Shinsai. Poems signed Kashūtei Kurimaro and Senshurō.
Publisher:
Privately published
Size:
Kokonotsugiriban surimono, 13,8x18,5 cm.
Medium:
Woodblock color print with blind printing and metallic pigments.
Literature:
Illustrated in our catalog, Surimono. Poetic Images in Japanese Prints. New Acquisition June 2022, no. 20.
Remarks:
Another impression is in the Metropolitan Museum of Art, New York, no. JP2341
Conditions:
Very good impression and color, some slight thinning, good conditions.