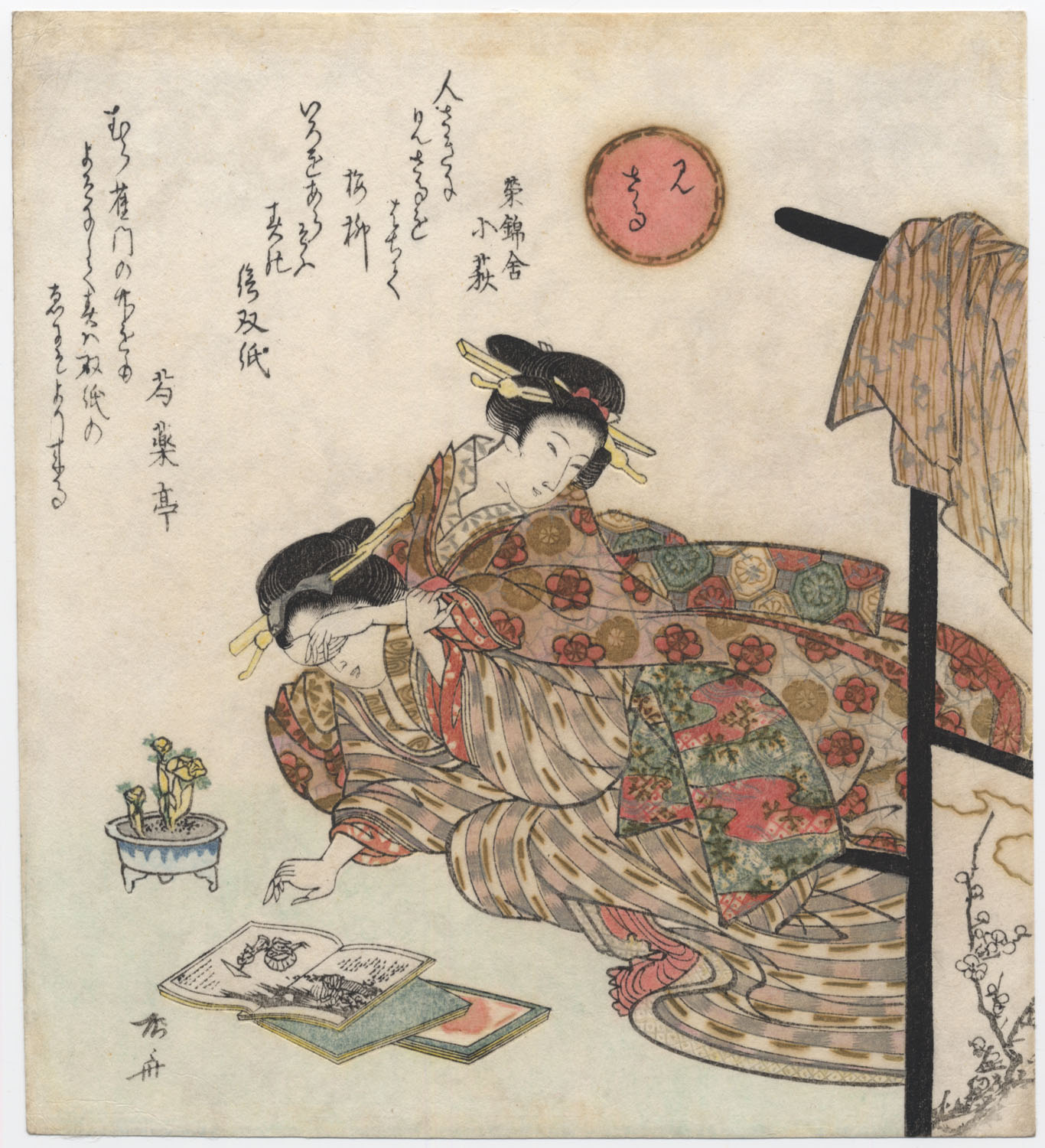 SHINSAI (1764-1820). See No Evil. (Sold)
Artist:
RYŪRYŪKYO SHINSAI (1764-1820)
Subject:
A girl covering the eyes of another who was 
looking at some picture books. In the room a vase with an adonis plant and a screen.
Title:
See No Evil (Mizaru).
Series:
Three Monkeys (San'en).
Signature:
Shinsai. Poems signed Eikinsha Kohagi (a female poet) 
and Shakuyakutei.
Publisher:
Privately published
Size:
Shikishiban surimono, 20,6x18,5 cm.
Medium:
Woodblock color print with blind printing and metal pigments.
Literature:
Illustrated in our catalog, Surimono. Poetic Images in Japanese Prints. New Acquisition June 2022, no. 24. The impression in the 
Harward Art Museum no. 1933.4.1307, is illustrated in Polster, Edythe and Alfred H. Marks. Surimono: Prints by Elbow. Washington D.C.: Lovejoy Press, 1980. , p. 373.
Remarks:
Another impression is in the British Museum no. 1907,0531,0.583.
Conditions:
Good impression, colors slightly faded, good conditions.