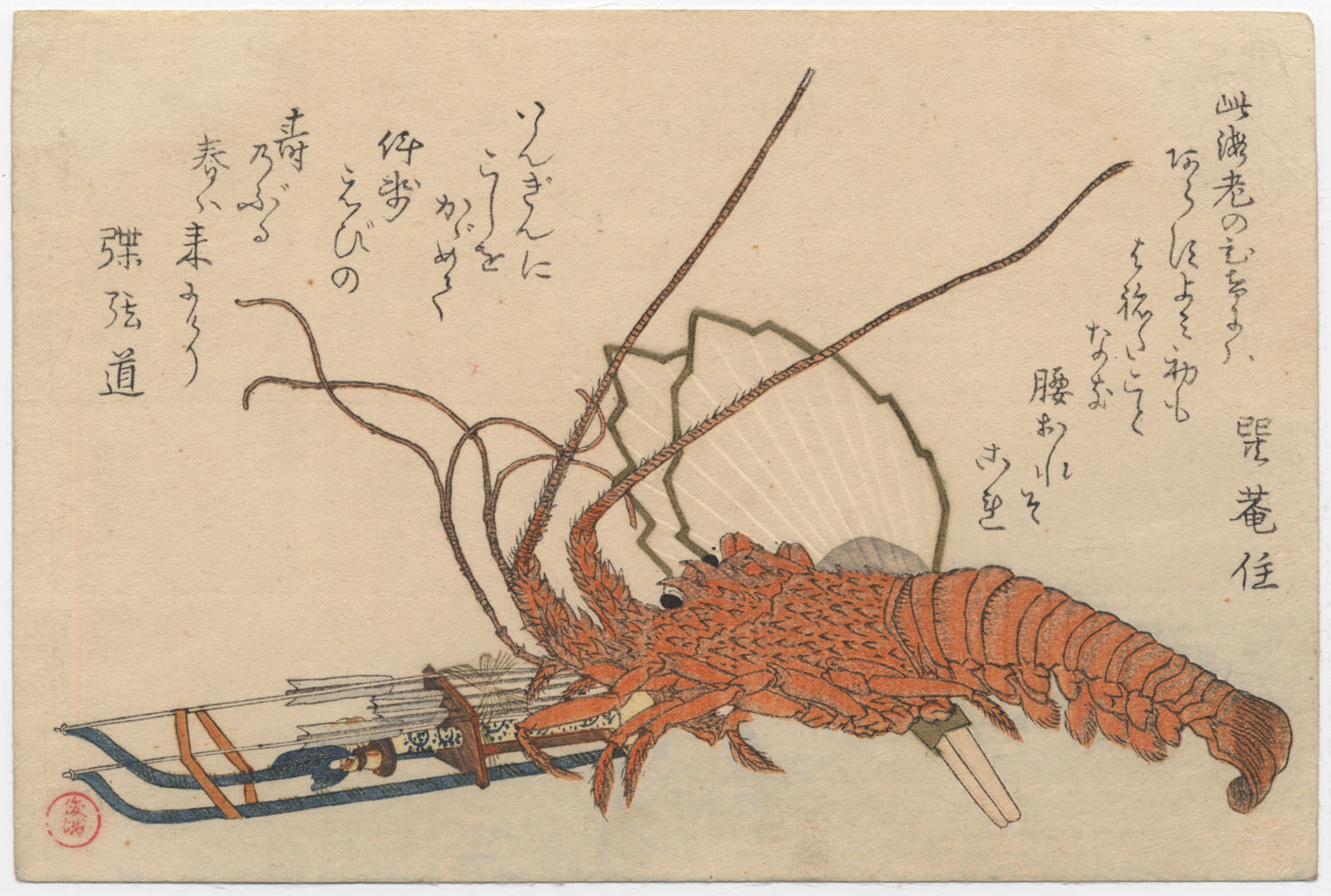 SHUNMAN (1757–1820). Lobster and hamayumi. (Sold)
Artist:
KUBO SHUNMAN (1757-1820)
Subject:
Lobster and objects for the New Year.
Description:
A lobster, symbolizing longevity, a leaf shape 
fan and a bow and arrows.
 Miniature bow and arrow (hamayumi) were often given as gifts to celebrate the first New Year of a male baby's life.
Signature:
Artist's seal Shunman.Poems signed Son'anju and Shōgendō.

Publisher:
Privately published
Size:
Kokonotsugiriban surimono, 13,8x20,5 cm.
Medium:
Woodblock color print with blind printing and metallic pigments.
Literature:
Illustrated in our catalog, Surimono. Poetic Images in Japanese Prints. New Acquisition June 2022, no. 12.
Remarks:
Collector's seal of Theodor Scheiwe (1897-1983) on verso.
 Another impression is in the collection of the Metropolitan Museum of Art, no. JP2221.