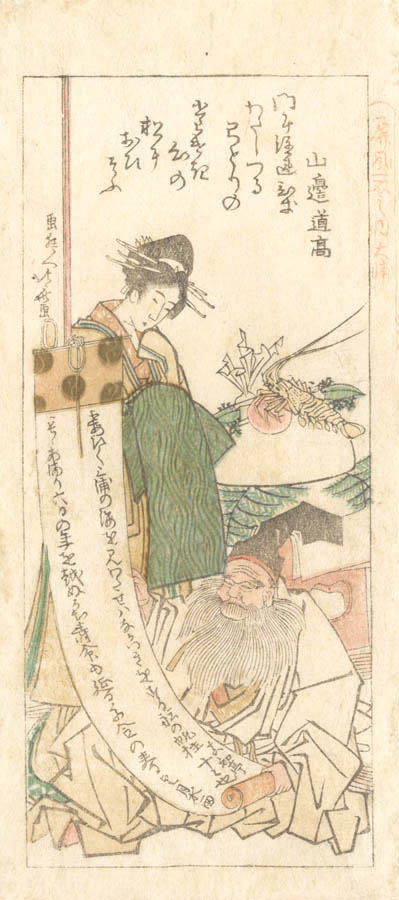 HOKUSAI (1760-1849). A lady. (Sold)
Artist:
Katsushika Hokusai (1760-1849)
Subject:
A lady holding a calligraphy scrool to an old man (The Ocean).
Series:
Byobo isso no uchi (A pair of screens).
Signature:
Gakyojin Hokusai ga
Size:
Surimono, 19,5x8,7 cm.
Medium:
Woodblock color print
Literature:
This rare series of surimono is mentioned by Edmond de Goncourt in his book Hokusai, Paris 1896.The series is listed by Matthi Forrer in Hokusai A Guide to the Serial Graphics, Philadelphia and London, 1974, n.83.3.