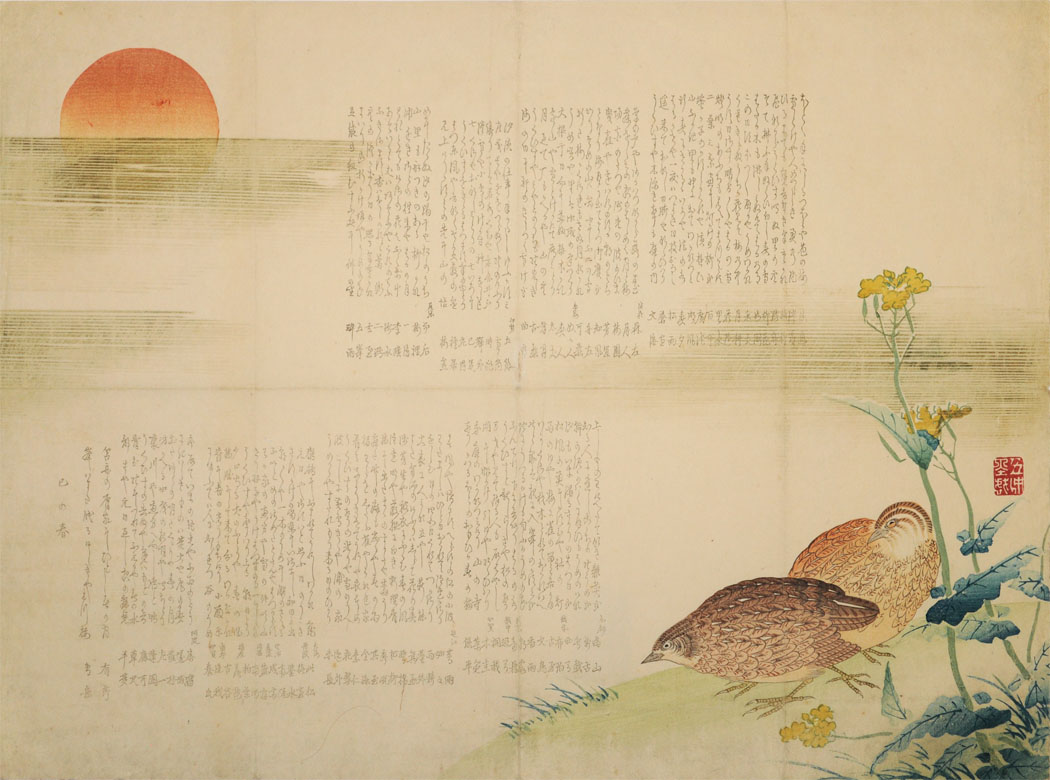 KOCHU. Two quails at sunrise. (Sold)
Artist:
Artist: Kochu (?)
Subject:
Two quails at sunrise.
Size:
Large surimono, 38x51,3 cm.
Medium:
Woodblock color print.
Remarks:
Provenance: Unidentified collector seal PdLW. According a pen inscription on the reverse the print is from the Appleton Collection, sold at Sotheby's on 23rd June 1910.
Conditions:
Very good impression with metallic pigments for the mist, very good color and conditions.