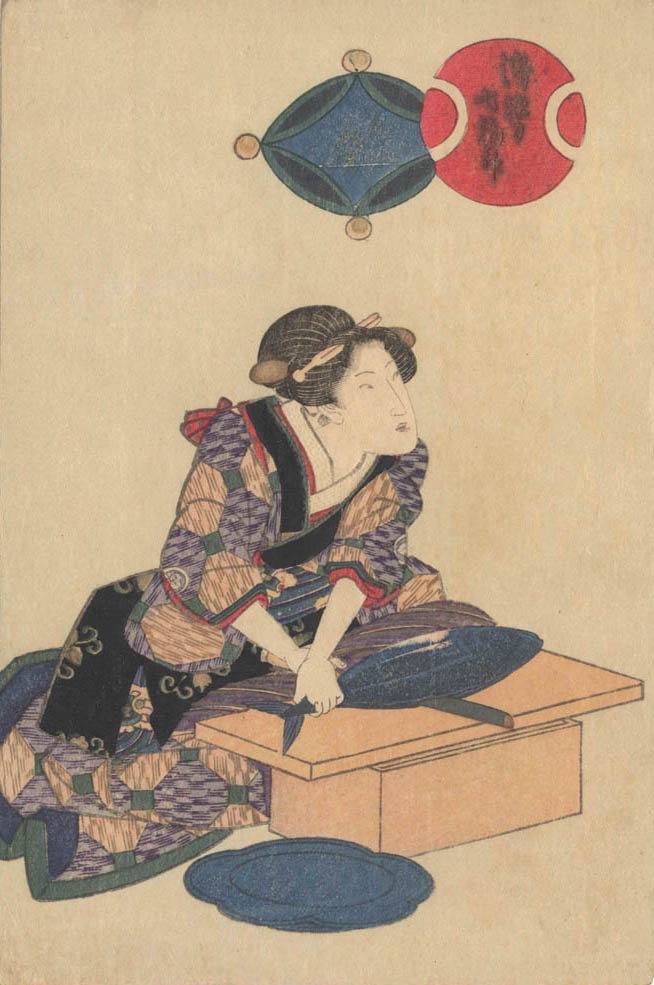 KUNISADA (1785-1865). A bijin like Ebisu. (Sold)
Artist:
Utagawa Kunisada (1785-1865)
Subject:
A lady cutting a large tuna fish.
Series:
Shichi fukujin (Seven Good Luck Gods). A set of seven prints depicting different ladies associated with the Shichi fukujin in this case to Ebisu.
Medium:
Woodblock color print with metallic pigments.
Remarks:
This kind of small prints are often associated with the surimono for the high quality of the printing.
Conditions:
Very good impression, color and condition.