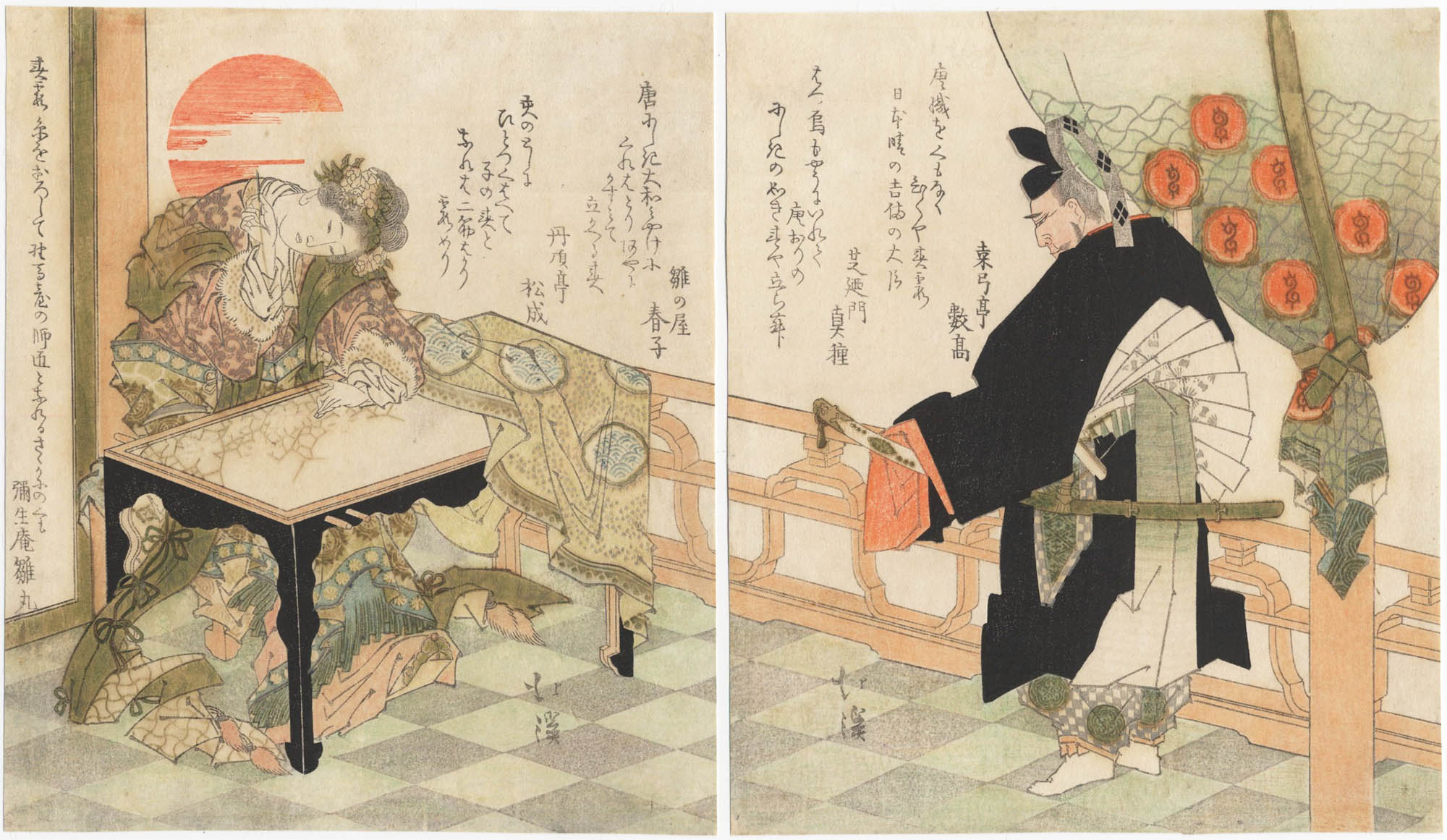 HOKKEI (1780-1850). Kibi no Makibi. (Sold)
Artist:
Totoya Hokkei (1780-1850)
Subject:
The courtier Kibi no Makibi (695?-775) on a terrace with a Chinese lady working on embroidery.
Publisher:
Privately published for the Akabane circle of poets.
Size:
Surimono shikishiban diptych, 20,2x17,4 cm each print.
Medium:
Woodblock color print with use of metallic pigments.
Literature:
Other impressions of the complete diptych are illustrated in Sidney C. Ward. One Hundred Surimono in the Collection of Sidney C. Ward, Winter Park 1976, no. 23 and in Lempertz, Ostasiatische Kunst. 29-30 November 1996, lot 334. The right panel only is illustrated in John T. Carpenter (Editor), Reading Surimono the interplay of Text and Image in Japanese Prints. Leiden 2008, no. 110.
Remarks:
A rare surimono diptych, a format occasionally used by Hokkei.
Conditions:
Very good impression, colour and conditions, light backing.