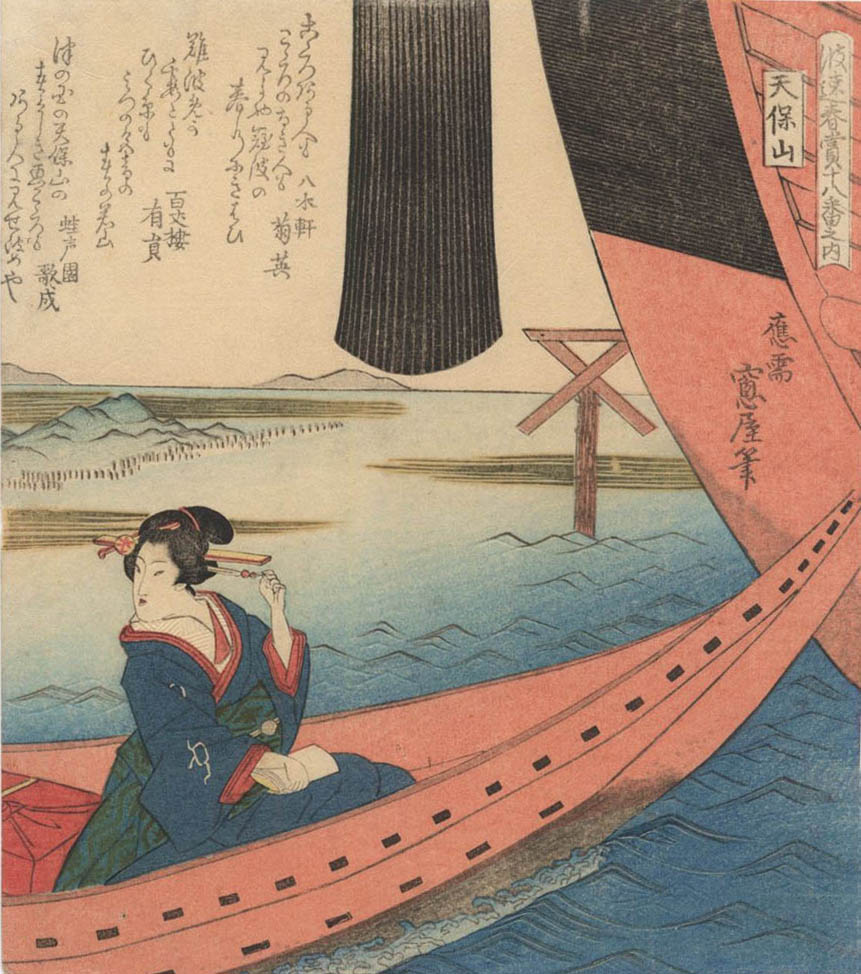 MADOYA (active 1830 ca.). Tempozan. (Sold)
Artist:
Madoya (active 1830 ca.)
Subject:
A lady in a boat near the prow of a large ship, in the background the harbour of Tempozan.
Title:
Tempozan (The name of a port in the Bay of Osaka).
Series:
Hasoku Shunsho Juhachi-ban no uchi (Eighteen pieces praising spring near the water).
Signature:
Oju Madoya hitsu
Publisher:
Privately published for a group of poets. The poems signed Yagiken Kikuei, Hyakujoro Arikazu and Keiseien Utamari.
Size:
Surimono shikishiban 19,4x16,8.
Medium:
Woodblock color print with use of metallic pigments.
Remarks:
A rare surimono by a minor artist from Osaka
Conditions:
Very good impression with gold and silver pigments, slightly trimmed, very good colour and conditions.