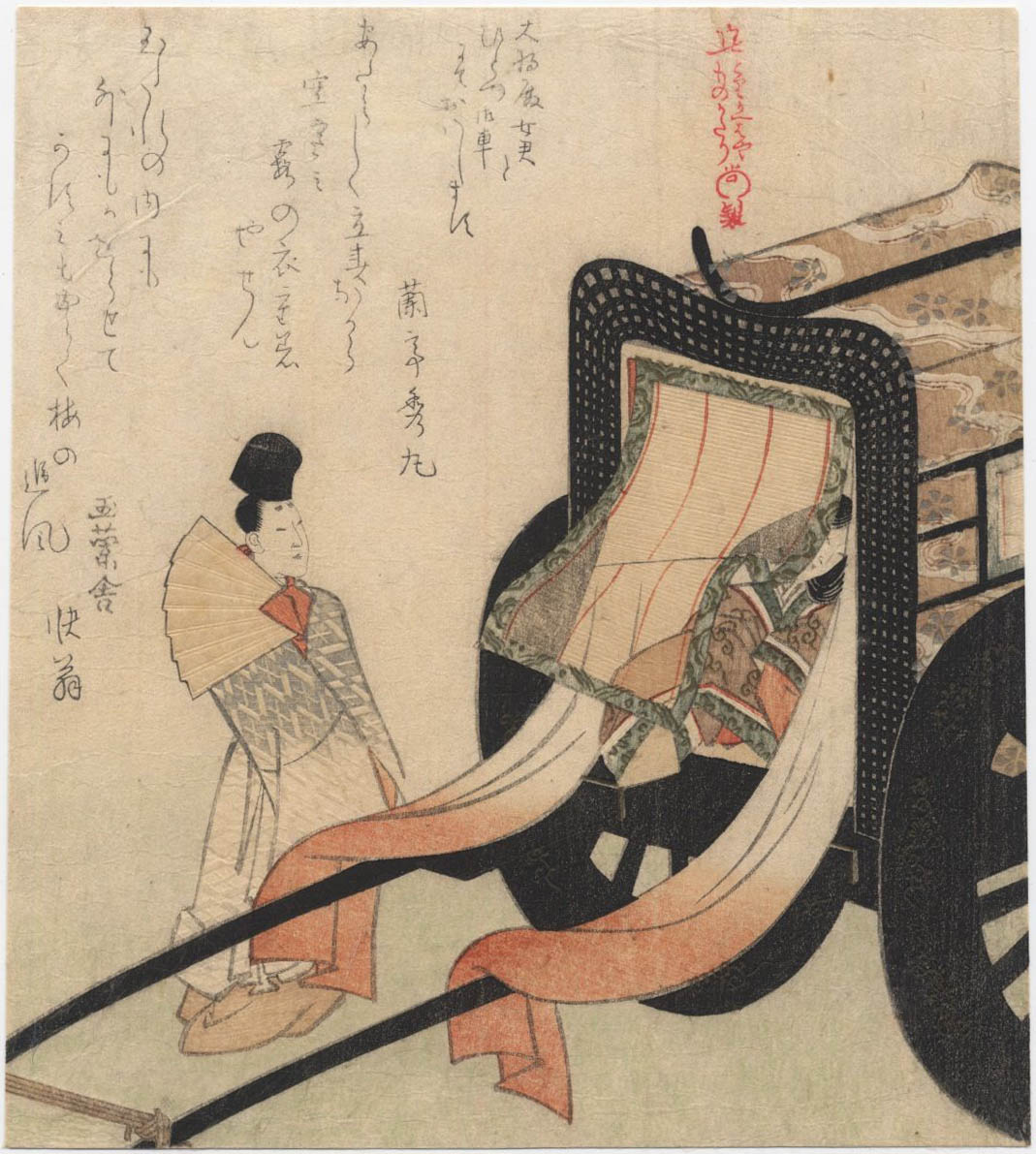 SHUNMAN (1757–1820). Court carriage. (Sold)
Artist:
KUBO SHUNMAN (1757-1820)
Subject:
A standing nobleman and a court lady from the Heian Period, inside a court carriage.
Series:
Torikaebaya monogatari
Signature:
Sho sei (made by Shosado [Shunman])
Publisher:
Privately published
Size:
Shikishiban surimono, 19,9x17,9 cm.
Medium:
Woodblock color print with metallic pigments.
Remarks:
Another impression is in the collection of the Metropolitan Museum of Art, no. JP1986
Conditions:
Slightly trimmed, good conditions.