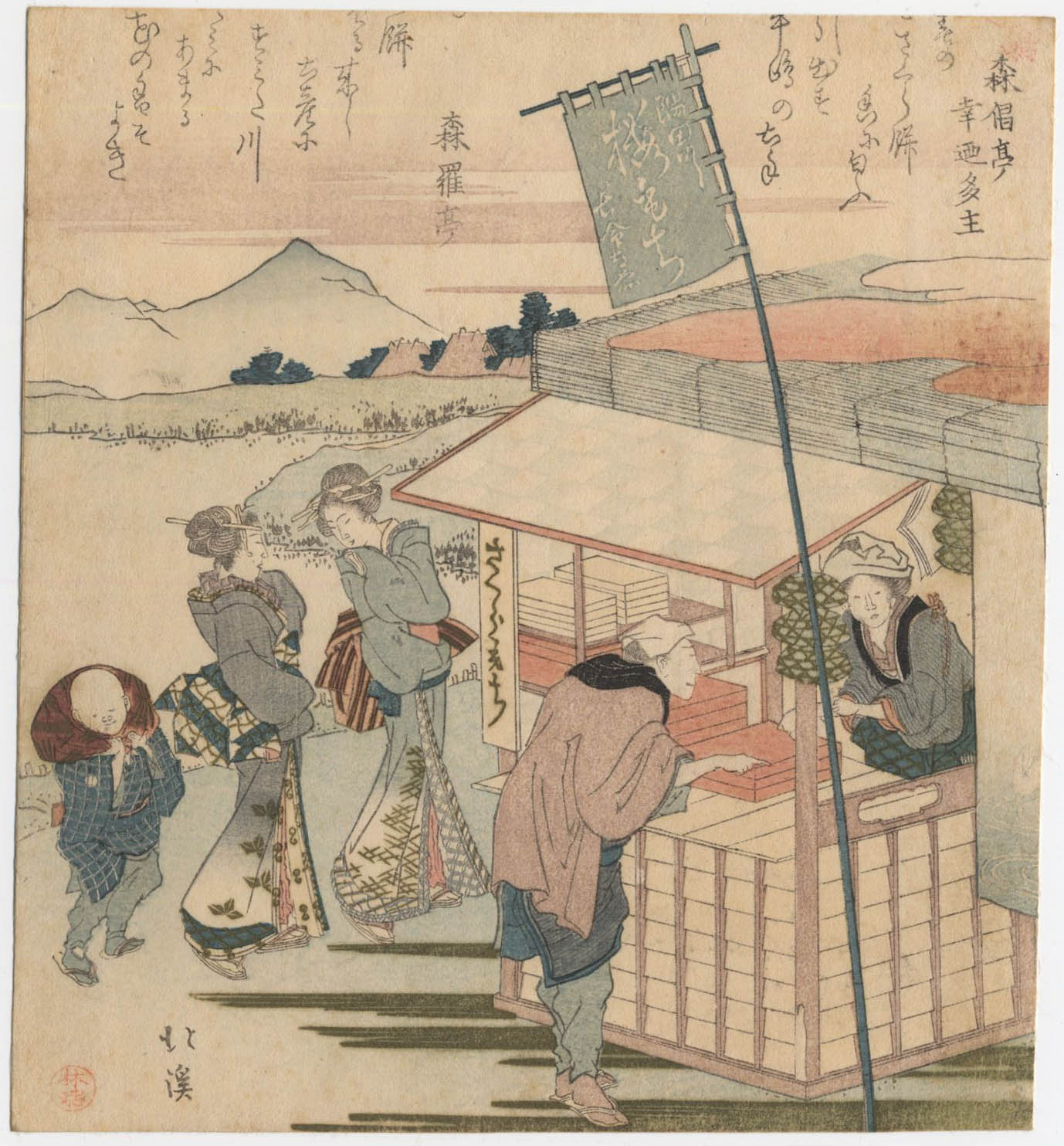 HOKKEI (1780-1850). Travelers at the stall. (Sold)
Artist:
Totoya Hokkei (1780-1850)
Subject:
A man, two women and a young porter stop at a small shop along the Sumida river selling boxes with mochi sweets.
Series:
From the "Ox series", the cartouche trimmed at top.
Signature:
Hokkei. Poems by Shinratei (Manzō) and another poet of his group.
Publisher:
Privately published
Size:
Surimono shikishiban, 18,6x16,8 cm.
Medium:
Woodblock color print with extensive use of metal pigments.
Remarks:
Hayashi Tadamasa collector seal. A rare surimono, apparently unrecorded.
Conditions:
Trimmed otherwise very good impression, color and conditions.