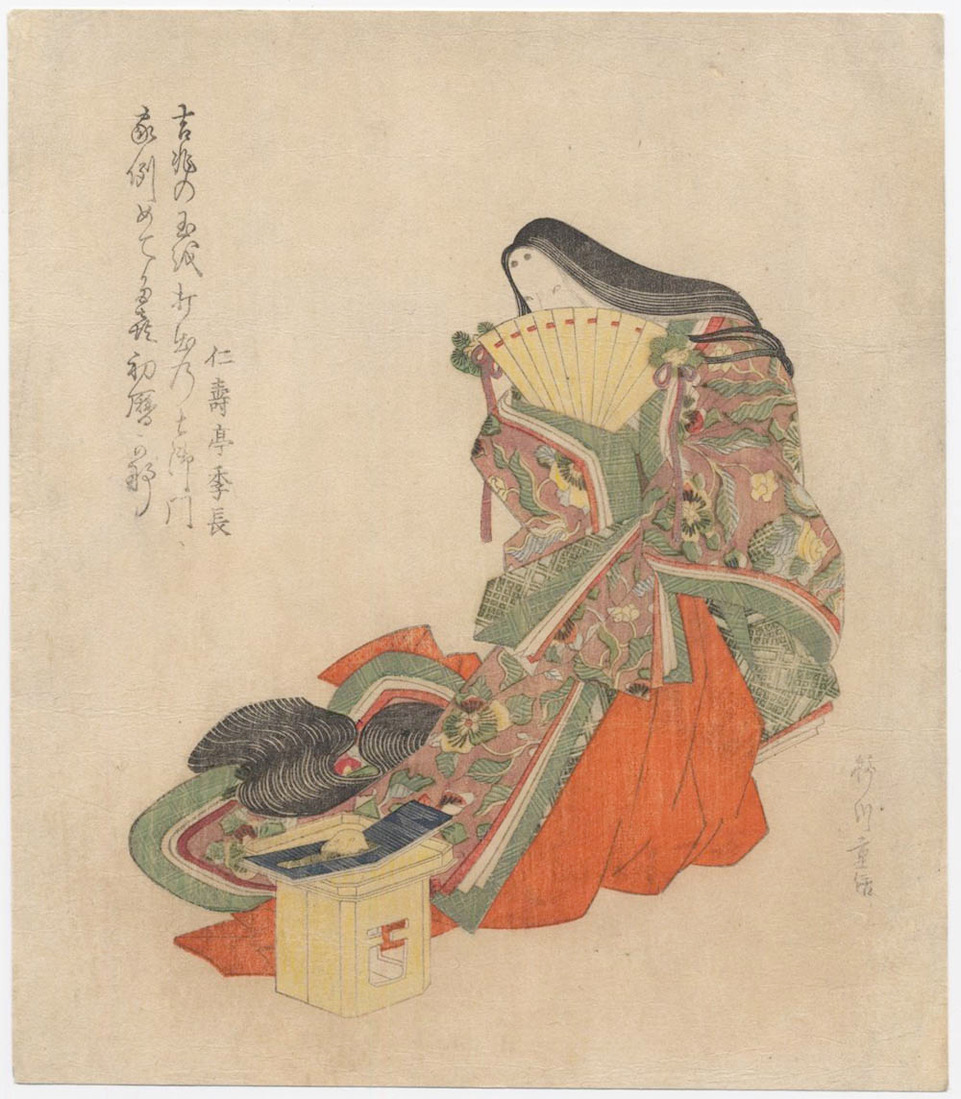 SHIGENOBU (1787 ?- 1833). A Court Lady. (Sold)
Artist:
Yanagawa Shigenobu (1787 ?- 1833)
Subject:
A court lady from the Heian Period holding a large folding fan, is looking at a wooden tray with a booklet of tanzaku and a miniature statuette of an animal, probably a wild boar referring to the zodiacal sign of the year.
Signature:
Yanagawa Shigenobu. Poem signed Ninjutei Suenaga.
Date:
Probably 1827, a Boar Year.
Publisher:
Privately printed.
Size:
Surimono shikishiban, 21,6x18,9 cm
Medium:
Woodblock color print with metallic pigments.
Conditions:
Fine impression, very good colour and condition.