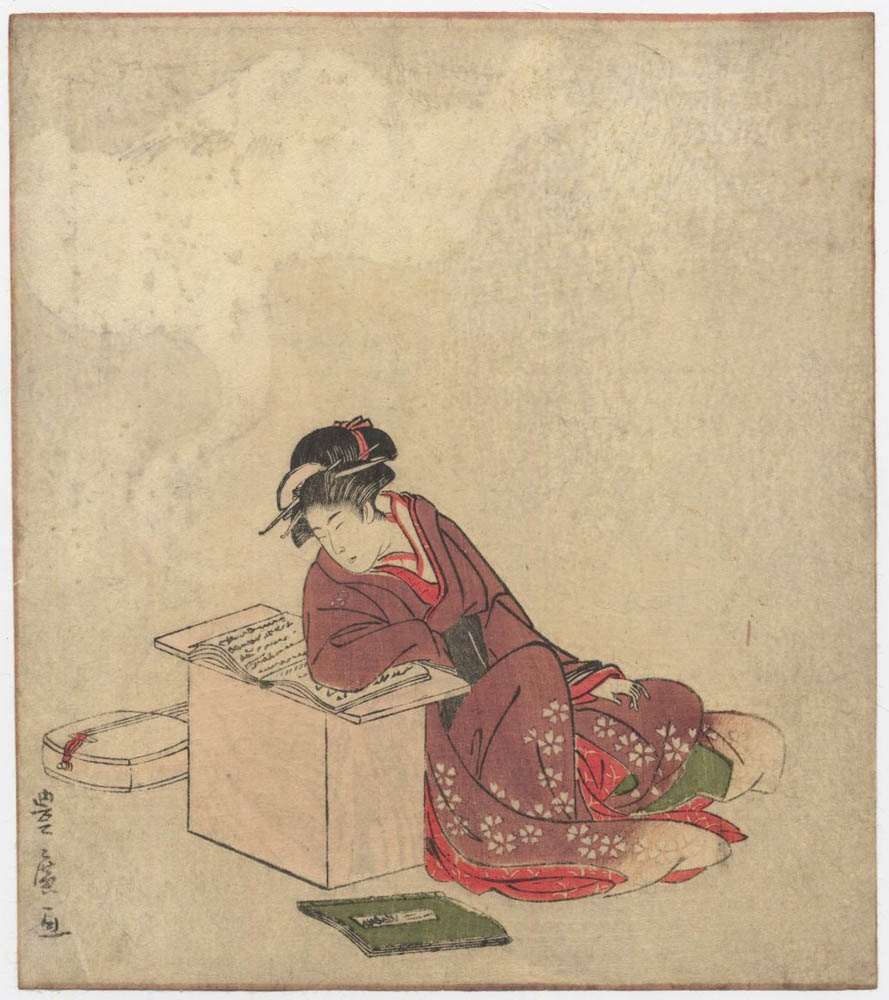 TOYOHIRO (1773-1828). Dreaming Mount Fuji
Artist:
Utagawa Toyohiro (1773–1828)
Subject:
A bijin fell asleep reading and dreams of Mount Fuji. Behind her a samisen and on her desk a song book.
Series:
From an untitled series of three prints referring to the hatsuyume, the good auspice belief of the New Year First Dream.
Size:
Shikishiban, 19,3x17 cm
Medium:
Woodblock color print.
Literature:
The three prints of the series are illustrated in Inada Takerō and Tanaka Haruko, Ukiyo-e avant-garde / Ukiyoe avangyarudo to gendai, Tokyo 2003, no. 39
Conditions:
Good impression, color and condition.