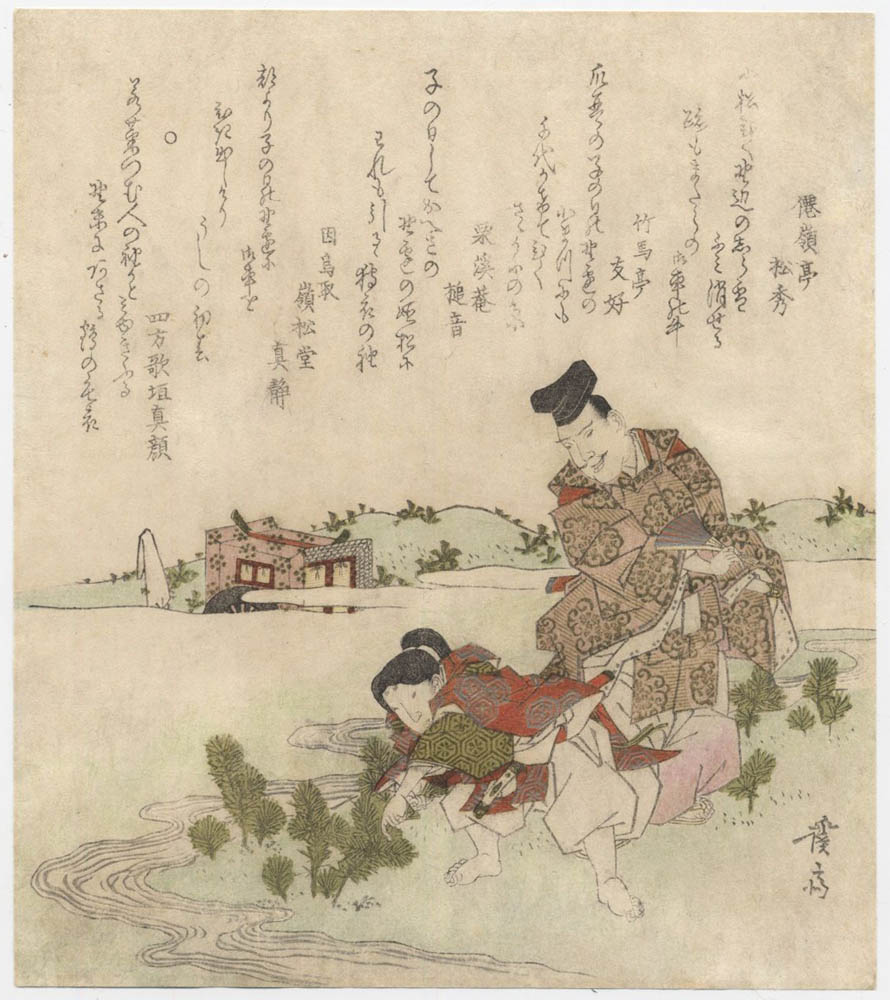 EISEN (1790-1848) Gathering pine shoots. (Sold)
Artist:
Keisai Eisen (1790-1848)
Subject:
A Courtier from the Heian period and boy servant gathering pine shoots at the New Year
Signature:
Keisai. Poems by Senryōtei Matsuhide, Chikubatei Temosuki, Rikkeian Asuchioto, Tottori Ryōshōdo Shinsei and Yomō Utagaki Magao.
Publisher:
Privately published by the poets.
Size:
Shikishiban surimono, 20,7x18,2 cm.
Medium:
Woodblock color print with blind printing and metallic pigments.
Literature:
Another impression is illustrated, and the poems translated, in Polster, Edythe and Alfred H. Marks. Surimono: Prints by Elbow. Washington D.C.: Lovejoy Press, 1980, p. 23.
Remarks:
Another impression is the Museum of Fine Arts Boston, n. 11.25672.
Conditions:
Good impression, color and conditions.