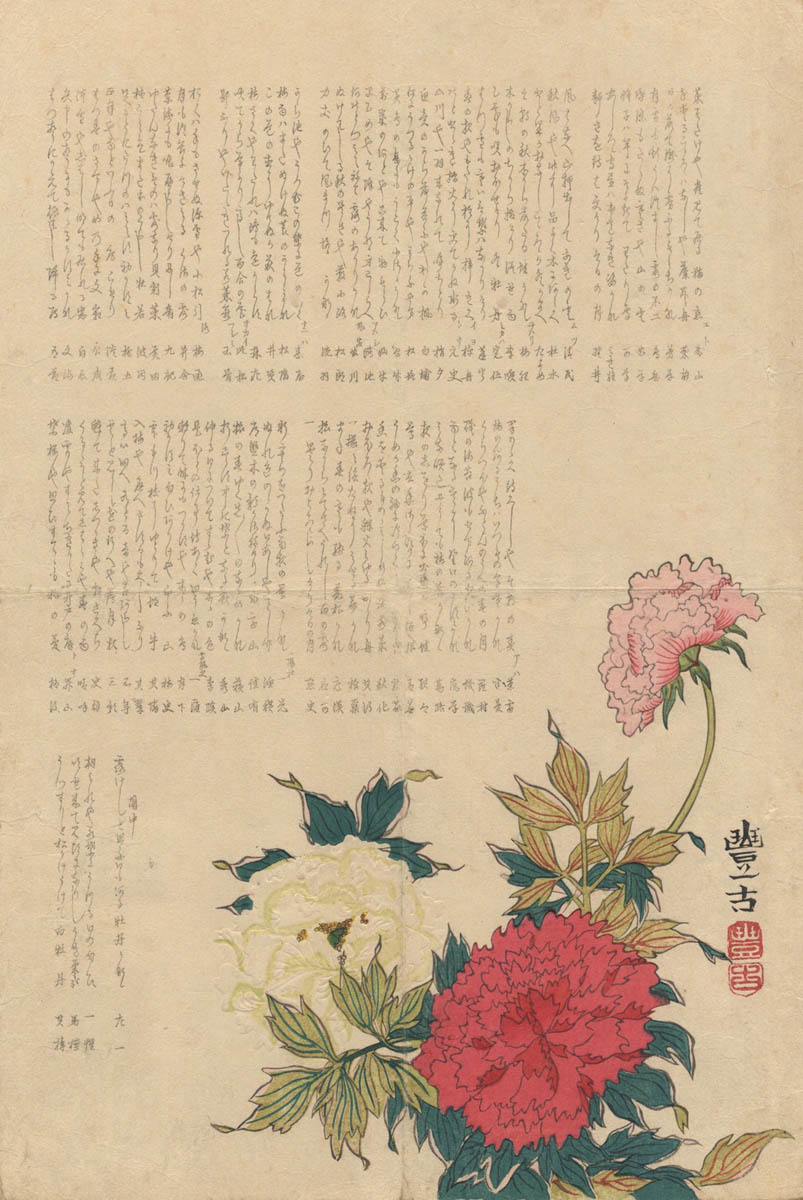 HOKO (active ca. 1870-1890). Peonies. (Sold)
Artist:
Hoko (active ca. 1870-1890)
Subject:
Three peonies and poems.
Signature:
Hoko and artist's seal.
Publisher:
Privately published
Size:
Large surimono, 37,8x25,6 cm.
Medium:
Woodblock color print
Remarks:
From the Appleton Collection, sold at Sothebys on 23rd June 1910.
Conditions:
Very good impression with blind printing on the white peony. The usual fold of large surimono. A label of provenance on the reverse. Good conditions.