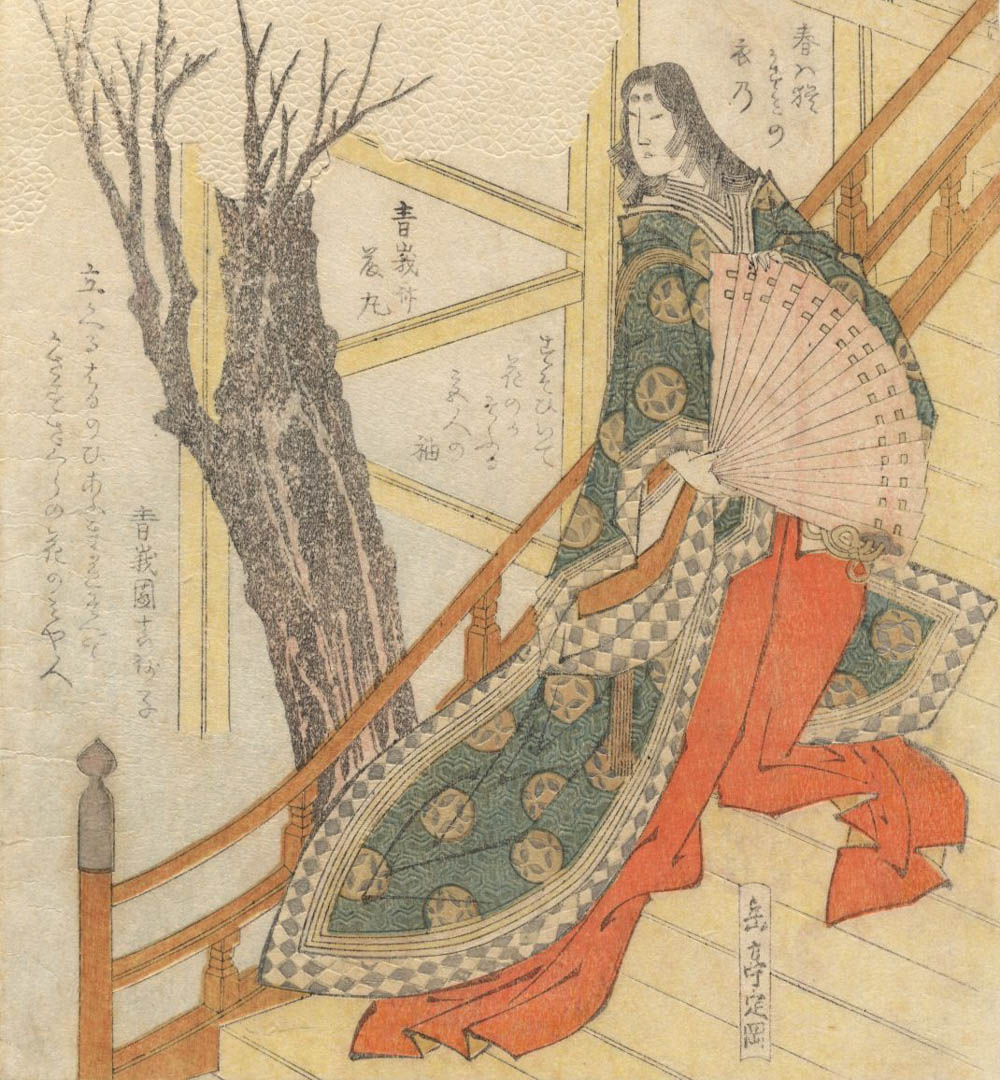 GAKUTEI (1786?-1868). A court lady. (Sold)
Artist:
Yashima Gakutei (1786?-1868)
Subject:
A court Lady admiring the cherry trees.
Publisher:
Privately published.
Size:
Shikishiban surimono, 21,7x18,3 cm.
Medium:
Woodblock color print
Remarks:
Lower part of a vertical diptych. Another impression is in the Metropolitan Museum of Art, New York, no. JP1101.
Conditions:
Very good impression, colour and condition.