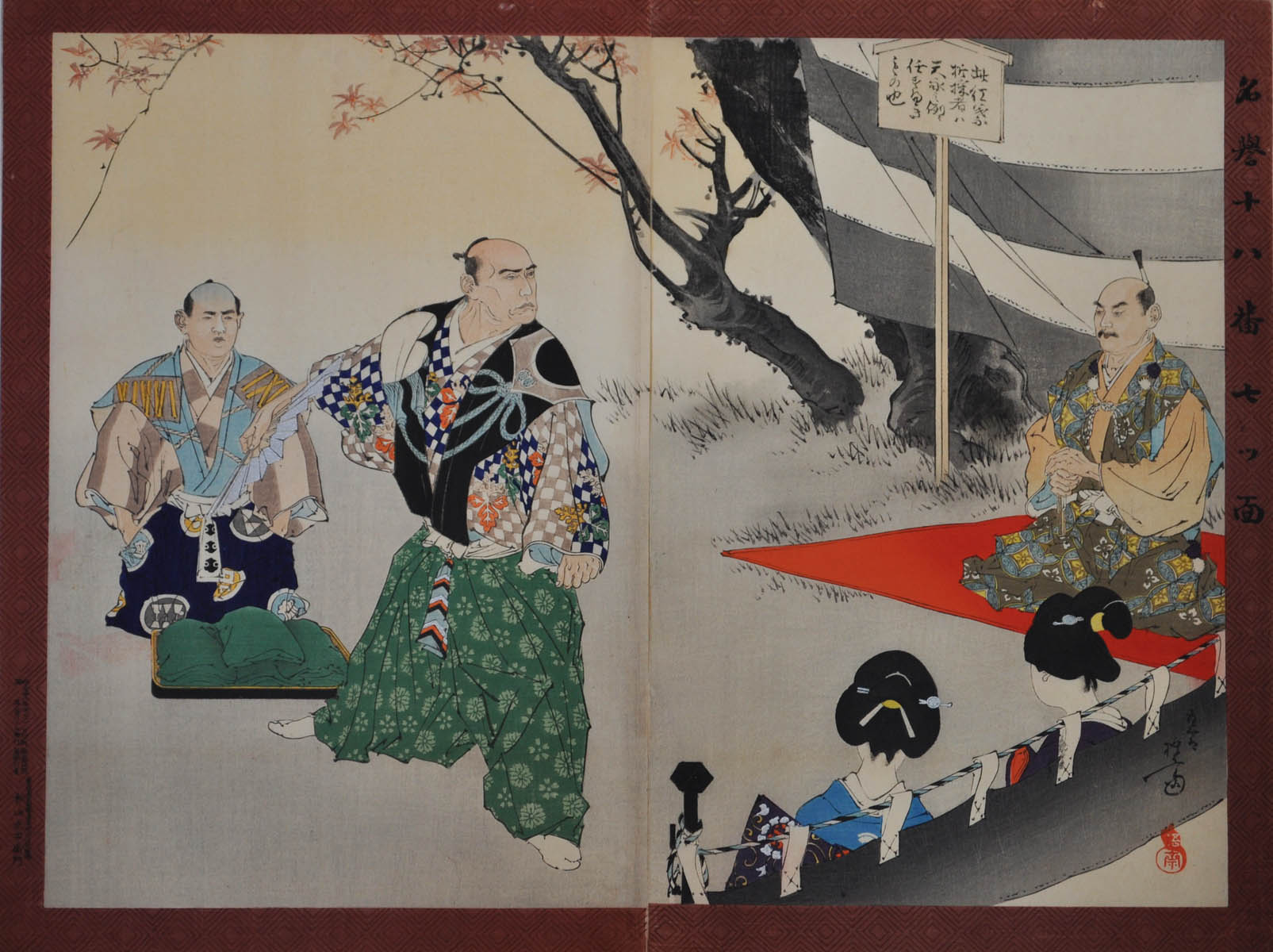 TOSHIHIDE (1863-1925). Nanatsumen.
Artist:
Migita Toshihide (1863-1925).
Subject:
Mask carver Gagoze Akaemon (left) showing a set of seven nō masks to General Yoshida (seated right).
Title:
Nanatsumen (The Seven Masks)
Series:
Meiyo juhachi ban (Eighteen Acts of Glory)
Signature:
Motome ni ojite Gosai and seal of the artist.
Publisher:
Akiyama Buemon.
Size:
Oban diptych, 35,7x47 cm.
Medium:
Woodblock color print.
Conditions:
Very good impression and colour, very good conditions.