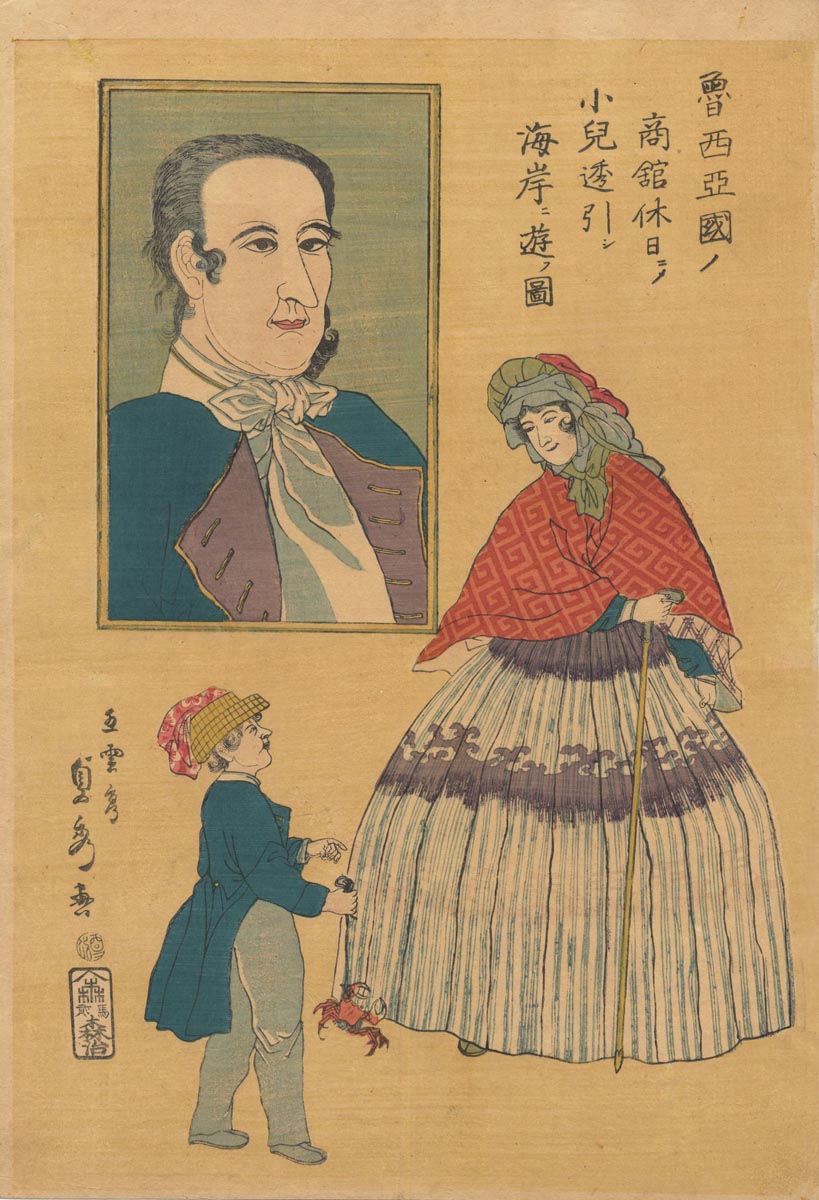 SADAHIDE (1807-1873). A Russian Lady. (Sold)
Artist:
Utagawa Sadahide (1807-1873)
Subject:
A Russian lady, wife of a diplomat, on holiday with her son.
Title:
Roshiakoku no shokan kyujitsu shoni toin-shi kaigan ni asobu zu
Series:
From an untitled series of prints showing Western couples with one of the pair framed and therefore understood to be far away.
Signature:
Gountei Sadahide ga
Date:
Aratame seal for the second month of the Cock Year, 1861.
Size:
Ōban tate-e, cm 37,5x25,4.
Medium:
Woodblock color print.
Remarks:
Another impression is in the collection of the British Museum, no. 1951,0210,0.12.
Conditions:
Very good impression, colour and conditions.