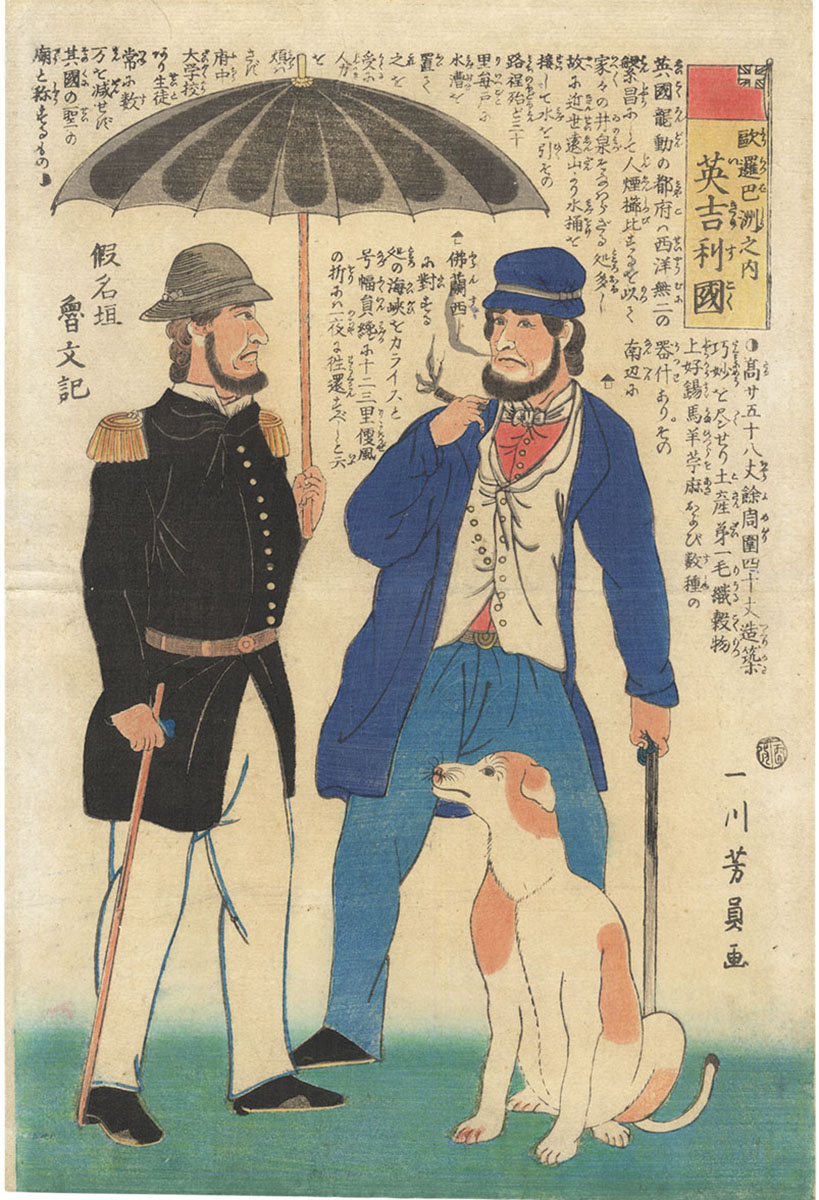 YOSHIKAZU (fl. 1850-70 ca.). Two Englishmen. (Sold)
Artist:
Utagawa Yoshikazu (fl. 1850-1870 ca.)
Subject:
Two Englishmen and a dog.
Title:
Yōroppa-shū no chi: Igirisukoku
Signature:
Ichikawa Yoshikazu ga
Date:
X/1861. Aratame seal for the Cock Year.
Publisher:
No publisher seal. Other prints from this series are published by Izumiya Ichibei.
Size:
Oban tate-e, 37x24,9 cm
Medium:
Woodblock color print.
Literature:
Other prints from this series are illustrated in Ann Yonemura. Yokohama. Prints from Nineteenth-Century Japan. Washington 1990.
Conditions:
Very good impression, colour and conditions.