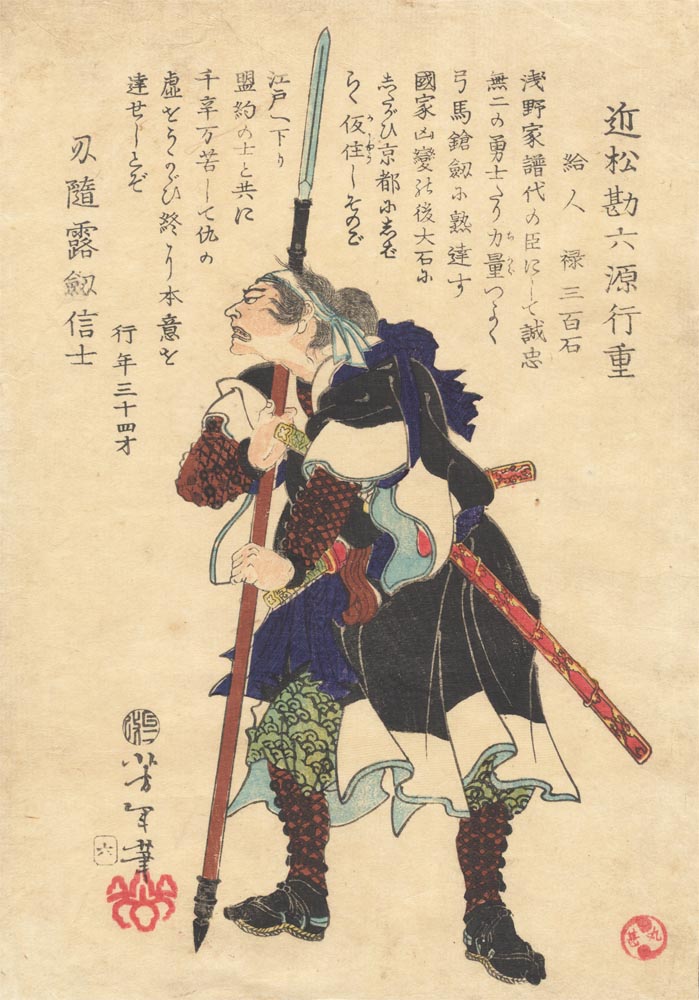 YOSHITOSHI (1839-1892). Chikamatsu Kanroku
Artist:
Tsukioka Yoshitoshi (1839-1892)
Subject:
The ronin Chikamatsu Kanroku standing with his spear.
Series:
Seichu gishi meimei gaden (Historical Biographies of the Loyal Retainers). Print no. 6.
Signature:
Yoshitoshi hitsu and kiri seal.
Date:
II/1869. Aratame date seal.
Publisher:
Maruya Jimpachi
Size:
Chuban tate-e, 25,5x18 cm.
Medium:
Woodblock color print.
Literature:
Roger S. Keyes. Courage and Silence: A Study of the Life and Color Woodblock Prints of Tsukioka Yoshitoshi: 1839-1892. Ann Arbor 1983. Series 255, no. 6.
Conditions:
Good impression, colour and conditions.