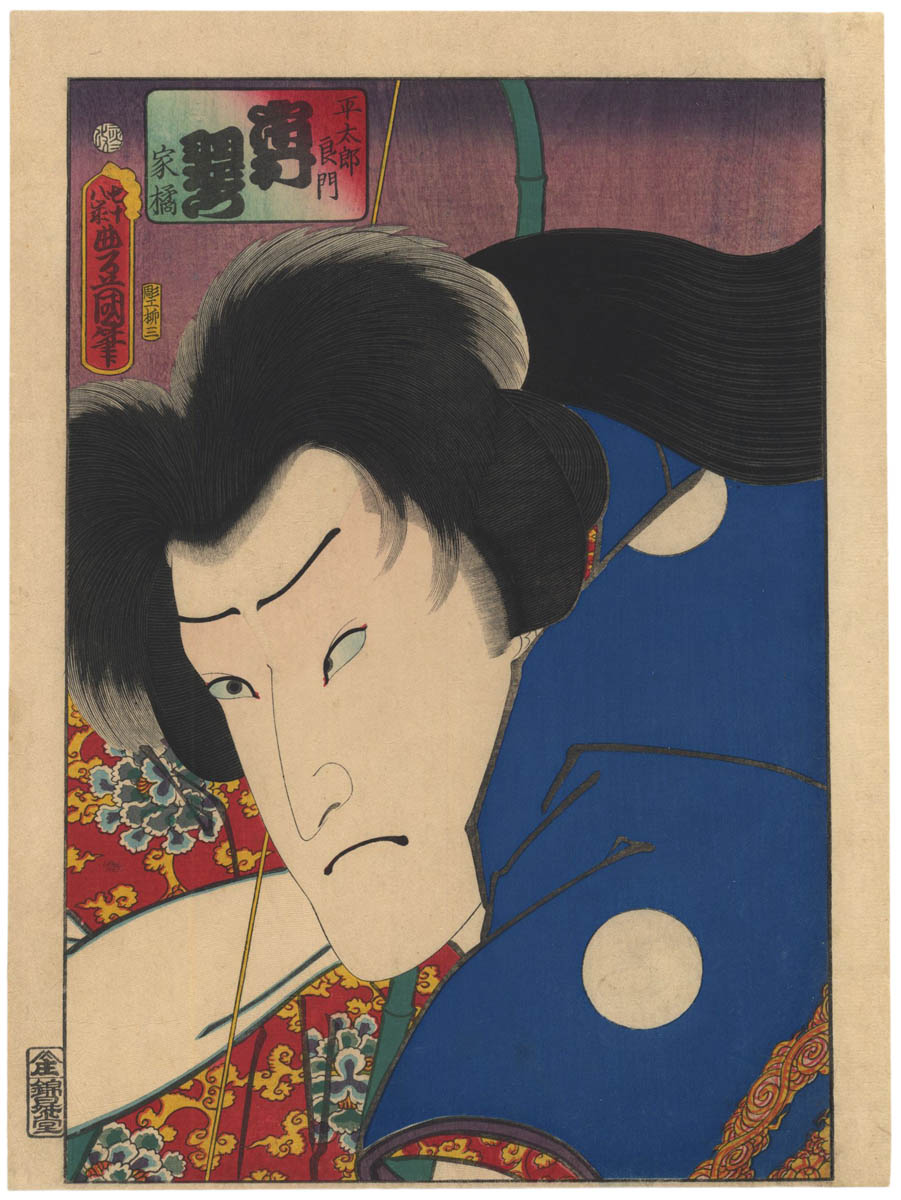 KUNISADA (1786-1865). Uzaemon XIII
Artist:
Utagawa Kunisada (1786-1865)
Subject:
The kabuki actor Ichimura Uzaemon XIII as Taira Heitarō Yoshikada.
Signature:
Shichi jūhassai (78 years old) Toyokuni hitsu
Publisher:
Ebisuya Shōshichi (Kinshōdō)
Block-cutter:
Kiyomizu Ryūzō
Size:
Oban tate-e, cm. 36,2x26,5
Medium:
Woodblock color print.
Literature:
Another impression is illustrated in A.V. Kunisada: imaging, drama and beauty. Leiden 2016, pag. 166, n. 33.
Conditions:
Very good impression and colour, right margin restored, good conditions.