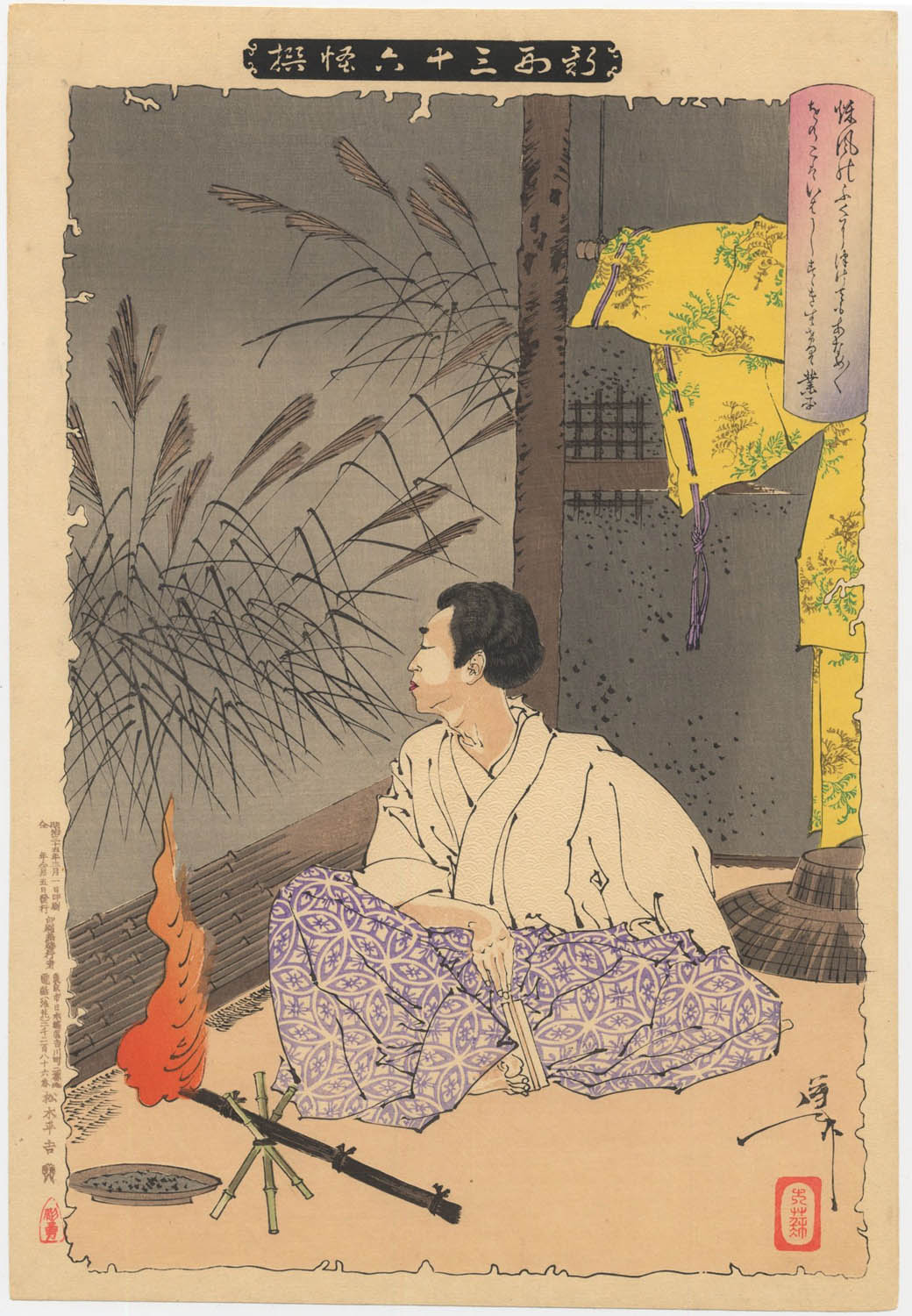 YOSHITOSHI (1839-1892). Ariwara Narihira
Artist:
Tsukioka Yoshitoshi (1839-1892)
Subject:
Ariwara Narihira took refuge in an abandoned house during his exile.
Series:
Shinkei sanjurokkaisen (New Forms of Thirty-six ghosts)
Signature:
Yoshitoshi and artist seal Taiso
Publisher:
Matsuki Heikichi
Size:
Ōban tate-e, 36,9x25,3 cm
Medium:
Woodblock print with details bid printed.
Literature:
Another impression, of the first edition, is illustrated and described in detail in John Stevenson. Yoshitoshi s Thirty-six Ghosts. New York and Tokyo 1983, plate XXIV.
Remarks:
The series was originally published by Sasaki Toyokichi in 1889. In 1902 Matsuki Heikichi reprinted the entire series in more delicate colors.
Conditions:
Very good impression, colors and conditions.