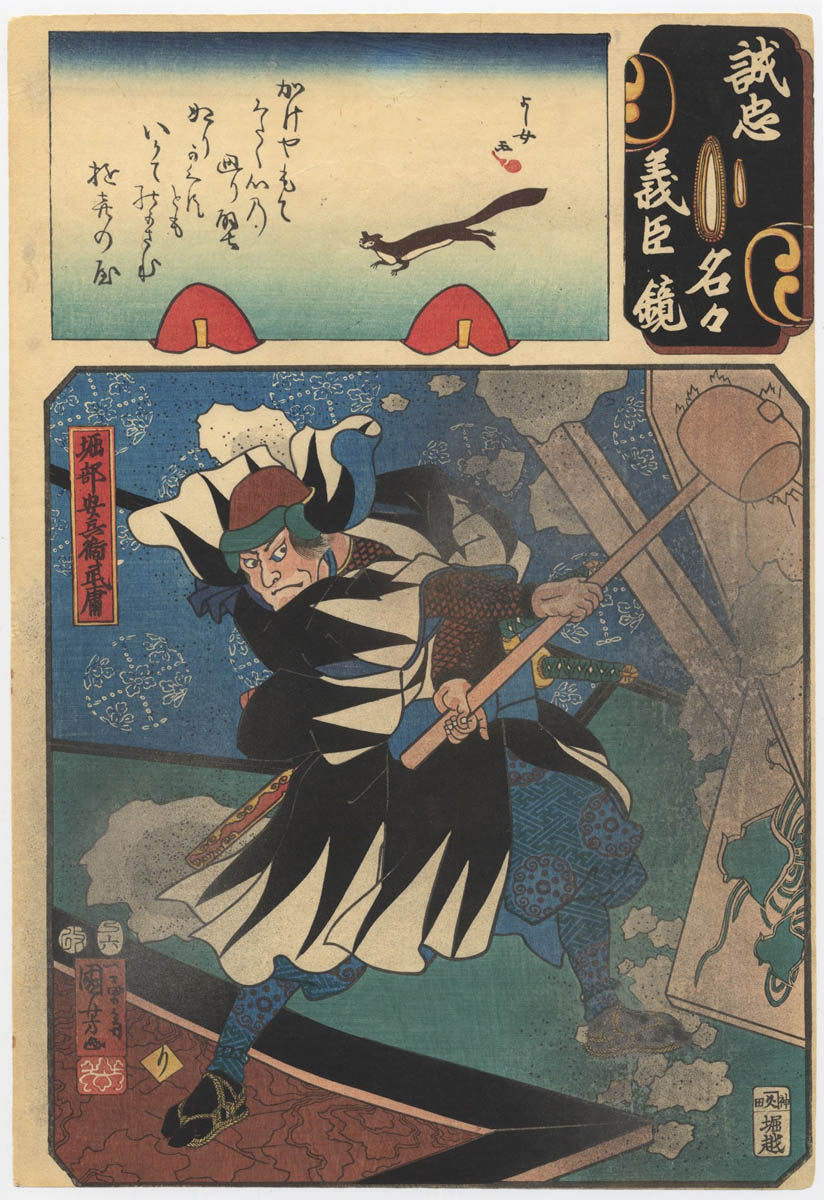 KUNIYOSHI (1797-1861). Horibe Yasubei Taketsune
Artist:
Utagawa Kuniyoshi (1797-1861)
Subject:
Horibe Yasubei Taketsune destroying a decorative wood ramma with a large mallet among smoke and ash.
Series:
Seichū gishin meimei kagami. (Mirror of the True Loyalty of the Faithful Retainers, Individually).
Signature:
Ichiyusai Kuniyoshi ga. Artist seal kiri.
Date:
VI / 1857. Aratame and date seal for the Snake year.
Publisher:
Ise-ya Isaburō (or Horikoshi according Andreas Marks, Publishers of Japanese Woodblock Prints: A Compendium. Leiden 2011).
Size:
Ōban tate-e, 36,9x25,3 cm.
Medium:
Woodblock color print
Literature:
Basil W. Robinson. Kuniyoshi The Warrior-prints. Oxford, 1982, S90, no. 34.
Conditions:
Very good impression, colour and conditions